2022 Boys Cross-Country City Champions!
The Varsity Boys' squad – Elijah Gentry, Travis Wolfe-Thompson, Cian Walls, Sam Dultsin, Max Haidt, Kavi Sieg, and Jonah Reisner – successfully defended BTHS's 2021 PSAL XC City Champs team title on November 5th at Van Cortlandt Park. Next stop, States! JV boys repeated their 2021 City Champs victory as well, led by first-place finisher Amos Pres. Rounding out BTHS's dominance, the freshman boys took first place in the Frosh/Soph City Champs the prior weekend. Freshman phenom Alexander Jones handily (or, rather, footily!) won his race.
Both Varsity and JV swept the Brooklyn Borough Championships on October 22nd.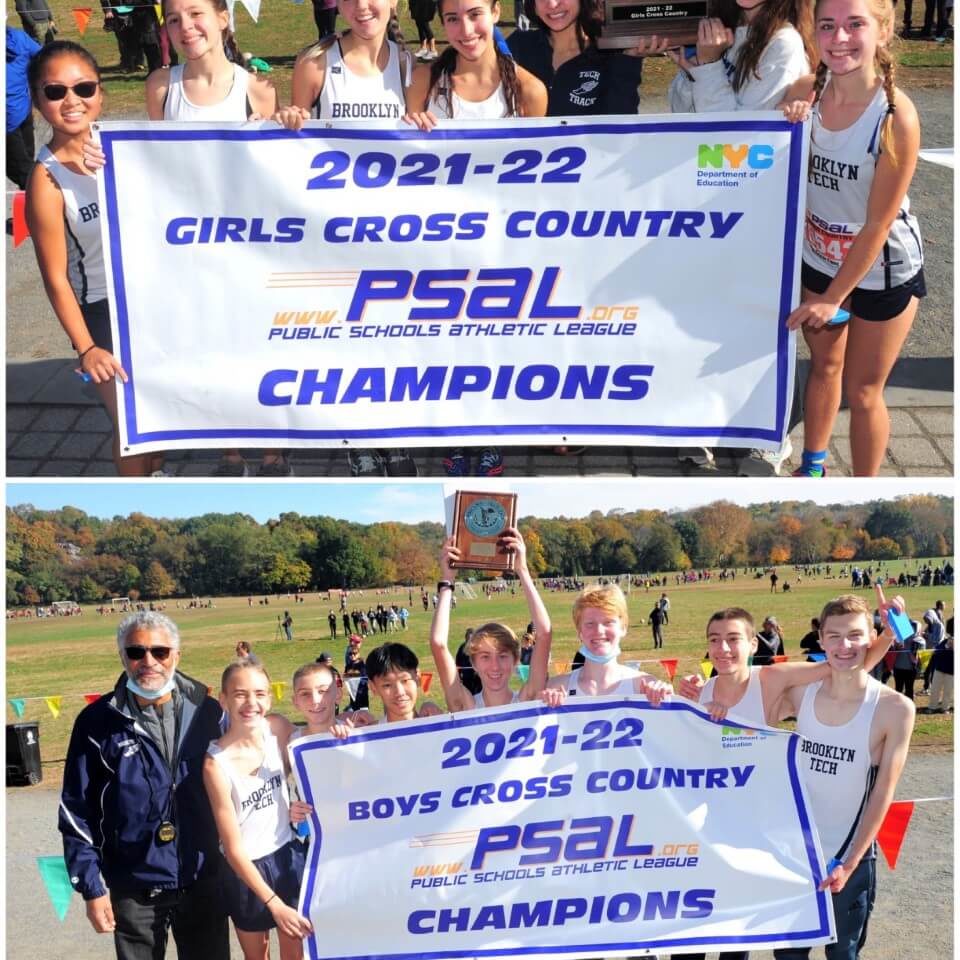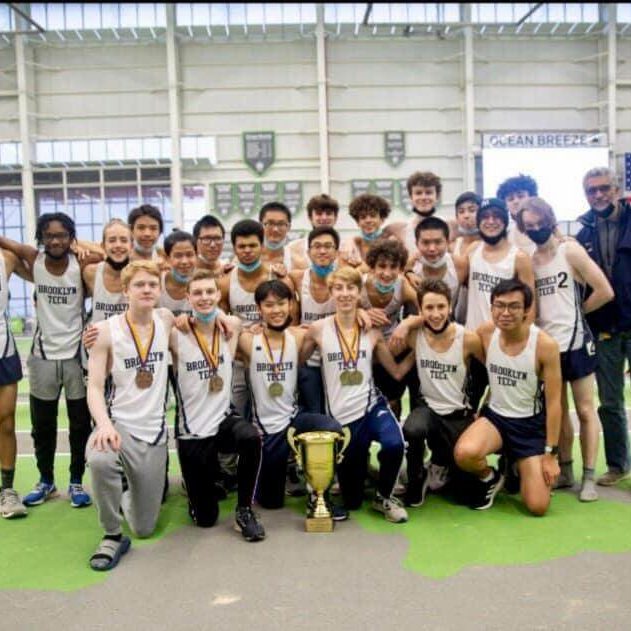 Stay Informed
Get the latest Brooklyn Tech alumni news and updates in your inbox.
The 1,500-member Class of 2023 – the largest graduating high school class in the United States – became our newest alumni at Brooklyn Tech's Centennial Commencement on Monday, June 26th at the Barclays Center.
more