Fostering a lifelong connection among Tech alumni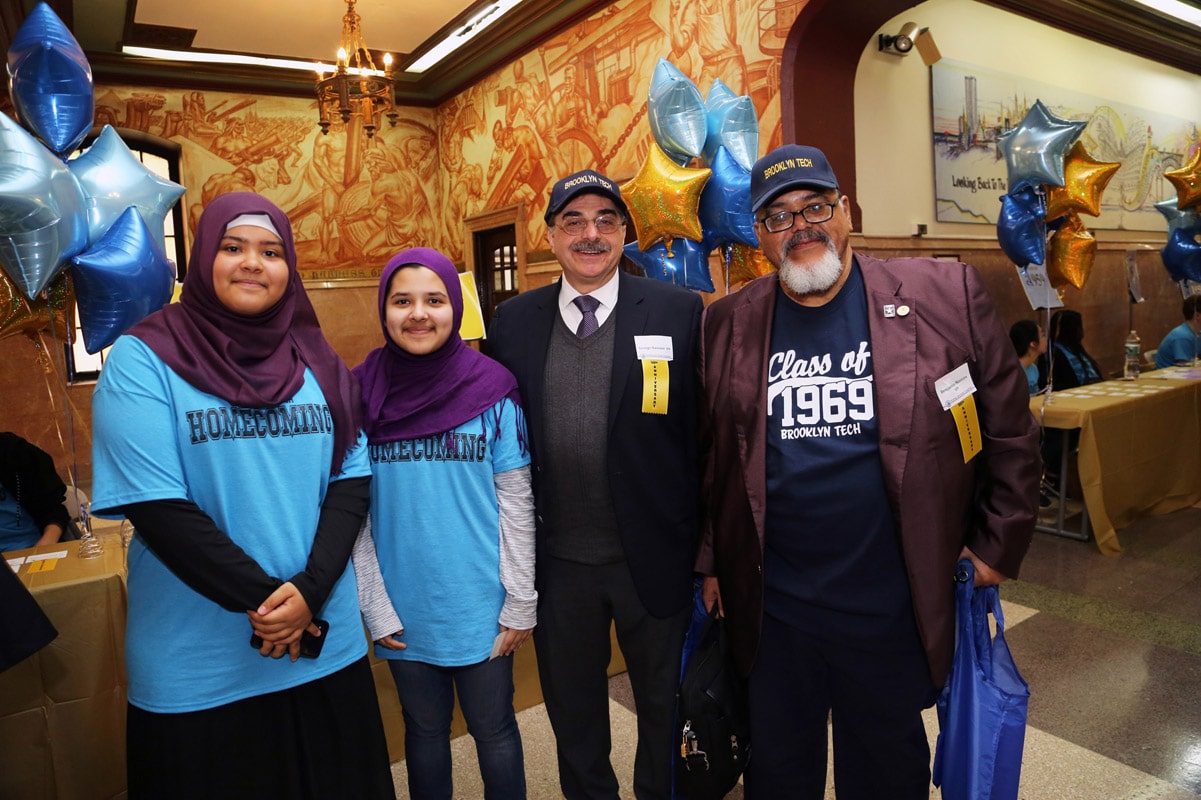 The mission of the Brooklyn Tech Alumni Foundation is to foster a lifelong connection among alumni and the global Tech community by harnessing the intellectual and financial power of Tech alumni and advancing the school's standard of academic excellence.
The Foundation serves to enrich the lives and opportunities of its alumni by:
Establishing lasting relationships with alumni
Recognizing the achievements of alumni
Providing alumni with rewarding opportunities to serve Tech and its students
Established in 1983
The Brooklyn Tech Alumni Foundation exists as a legacy to the vision and dedication of its founders, Mathew M. Mandery '61, Achilles Perry '58, and Michael Weiss '57. As the first alumnus to be named principal of his alma mater, Mandery was committed to the belief that there should be a way for the alumni who had reaped the benefits of Brooklyn Tech's superior education and devoted mentoring to give back to the institution that had done so much for so many.
Bolstered by the generous support of its alumni, the Foundation has undertaken numerous projects to enhance the school's facilities. These initiatives include the restoration of our magnificent Works Progress Administration (WPA) auditorium lobby mural, the reupholstering of the auditorium's 3,000 Art Deco-themed seats, the expansion of the reference resources in the William L. Mack '57 Library and the awarding of teacher grants through our Jeffrey M. Haitkin '62 Faculty Grant Program. As support for the Foundation continues to grow, the unprecedented achievements of its past will surely be matched or exceeded by the unlimited possibilities of its future.
A need for technical education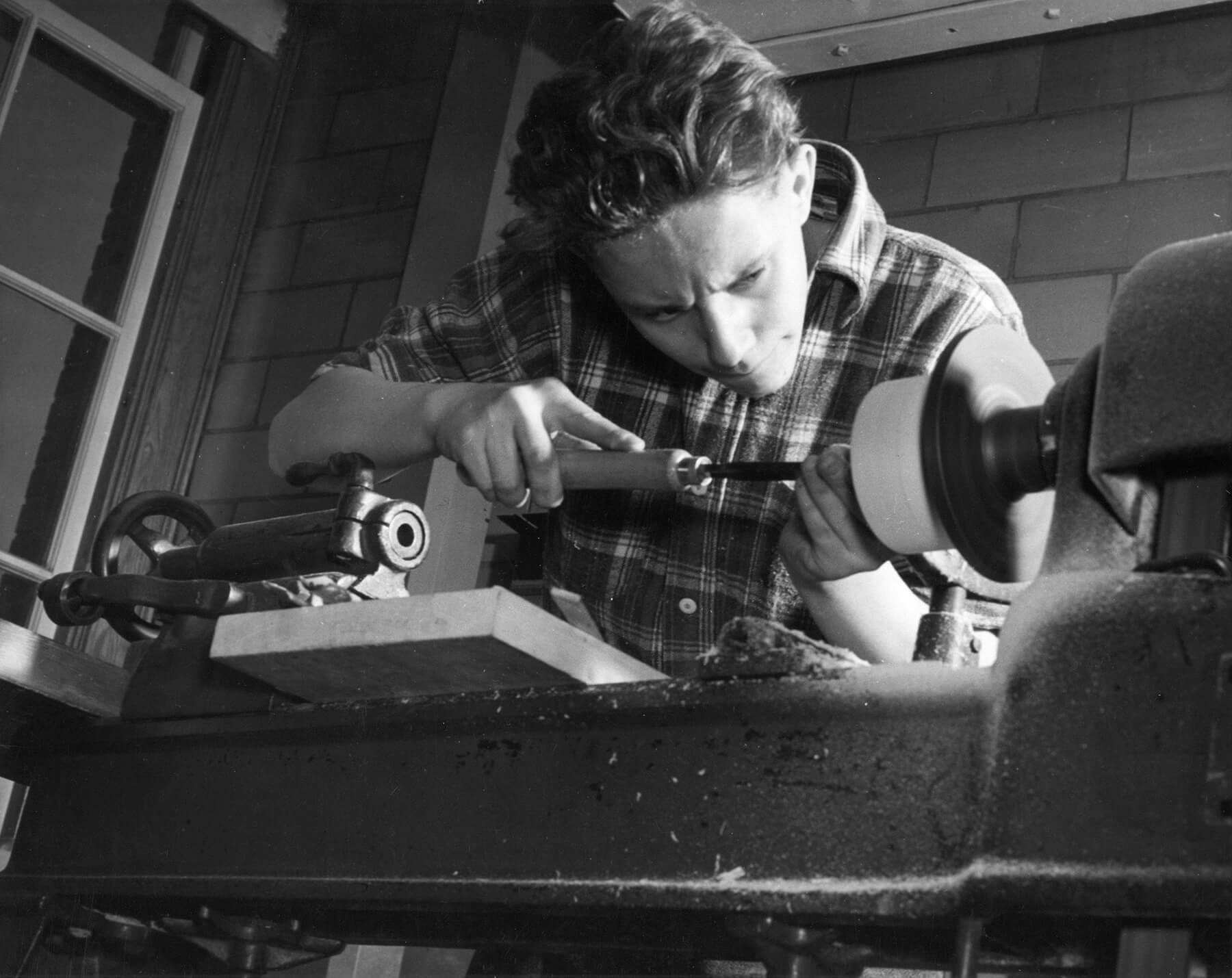 During and immediately after the chaotic years of World War I, it became apparent that America needed to elevate the need for technical education programs from an afterthought in the scholarly world to an equal partner in the educational development of young men who chose not to follow the traditional academic route. Aware of this growing reality, Dr. Albert L. Colston, mathematics department chair at Manual Training High School, presented a paper to the Brooklyn Engineers' Club recommending the establishment of a technical high school, with a heavy concentration in math, science, drafting, and shops for Brooklyn boys. In the spring of 1922, the New York City Board of Education approved the establishment of Brooklyn Technical High School, naming Dr. Colston as principal.
Initially established in a converted warehouse at 49 Flatbush Avenue Extension, Brooklyn Tech, as it came to be affectionately known, moved to its present location at 29 Fort Greene Place, welcoming students to the new building in the fall of 1933. The curriculum consisted of two years of general studies with a technical and mechanical emphasis, followed by two years of specialization in either Technical College Prep, Architecture and Building Construction, or Chemical, Electrical, Mechanical, or Structural engineering. In 1970, Tech underwent a major change when female students were admitted for the first time – a historical moment.
Today, Brooklyn Tech is a 21st century, cutting-edge STEM powerhouse. With a diverse student population from a wide range of socioeconomic backgrounds, Brooklyn Tech ranks 22nd in the nation by U.S. News and World Report out of nearly 18,000 schools, and second in New York City and New York State.
For additional information about the history of this unique and dynamic institution, visit the school's website
I was following in the footsteps of my older brother — and that was of no help for me. I was overwhelmed by the vastness of the school, the shops, labs, and the opportunities presented for expanding an impressionable mind. You did not have to be the best, but you learned to do good work. I continue to support the Foundation as a volunteer archivist, preserving and cataloguing Tech history.
George Cuhaj
Class of 1977
Through every crossroad of my career and life, I've time and time again connected with a former schoolmate or even classmate and am continually reminded of the enormous impact the BTHS community has, as I traverse onwards with a foundation of experience and meaningful friendships gained from being a member of it. This is why I support TECH.
Ilona Beatrice Polyak
Class of '97
Brooklyn Tech would not be the same without the help of the Alumni Foundation. Whether it's providing prominent and inspiring alumni speakers for commencement, sponsoring student awards and faculty appreciation events, classroom and laboratory funding, the imprint of the Foundation and its supporters is seen everywhere at Tech.
Kelly Nottingham
Assistant Principal
Help continue Tech's Legacy:
1918: Albert Colston
Albert Colston presents his vision for a technical high school for boys to the Brooklyn Engineers' Club.
1922: Brooklyn Technical High School is Founded
Brooklyn Tech is established at 49 Flatbush Avenue Extension.
1933: A New Building for a New Era
Brooklyn Tech's new building at 29 Fort Greene Place opens to students.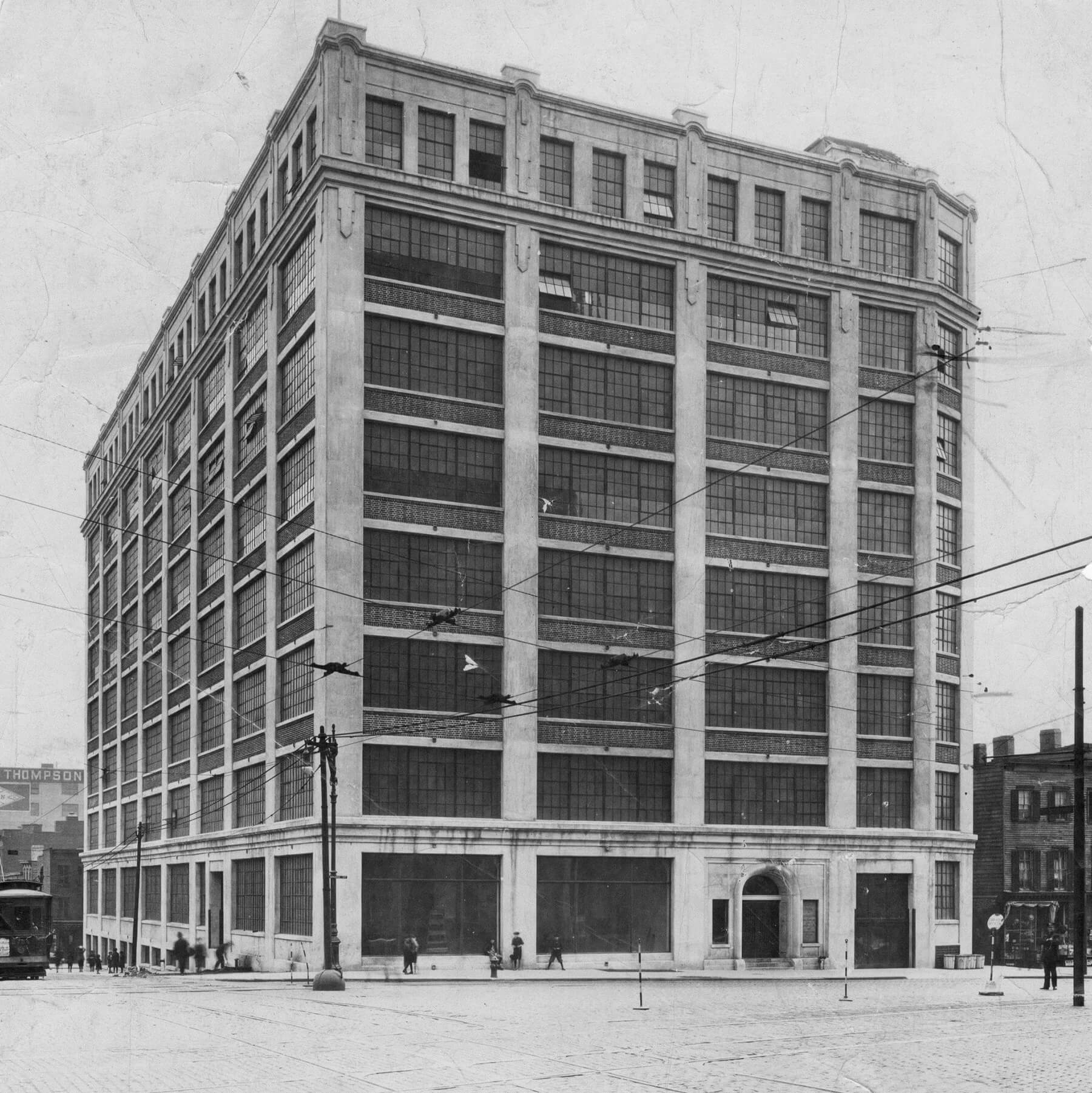 1970: Brooklyn Tech Goes Coed
Brooklyn Tech welcomes female students and converts to a coed high school.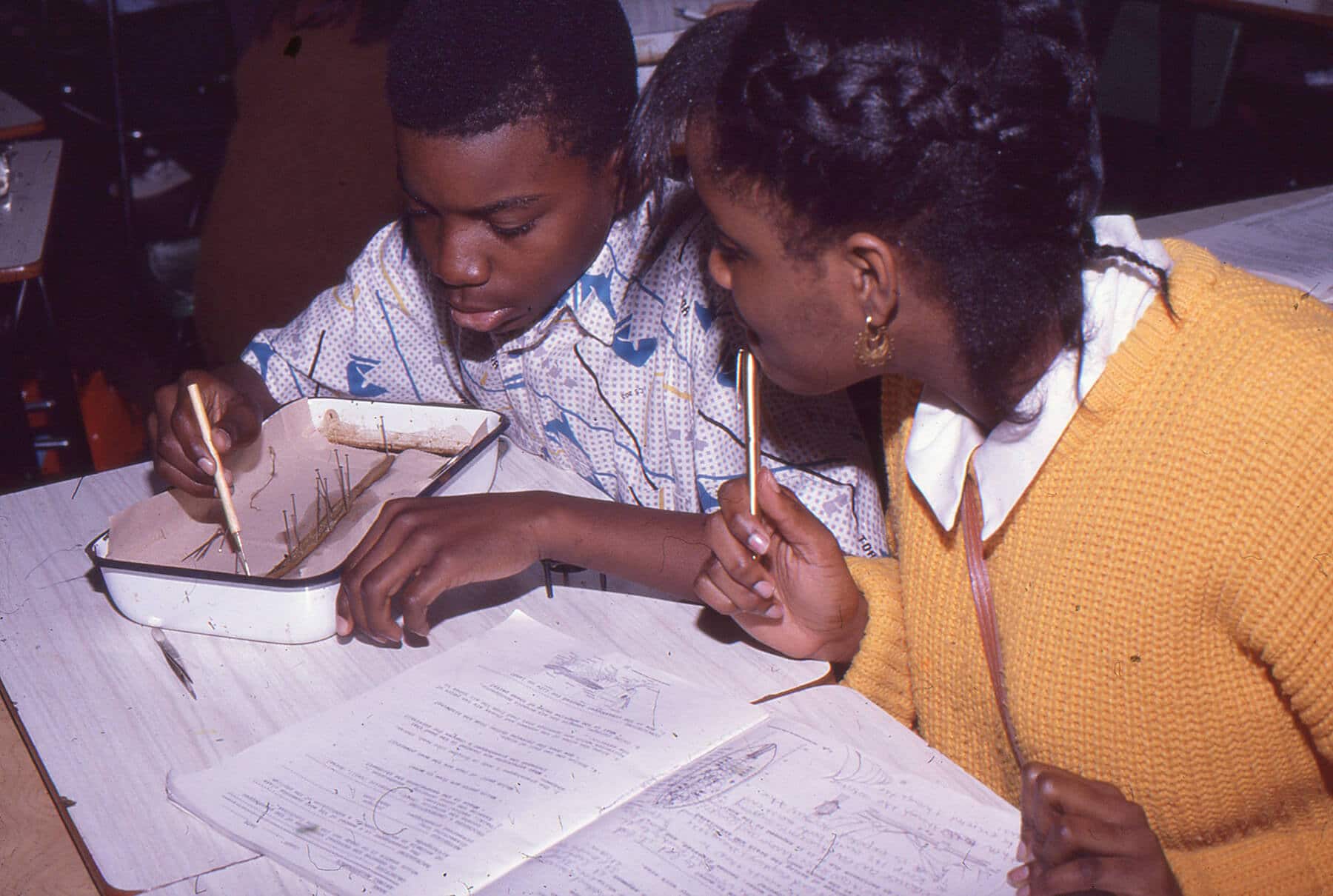 1973: Time Capsule
A monument is erected and time capsule buried in the north courtyard to mark the 50th Anniversary of Tech.
1983: Brooklyn Tech Alumni Foundation Is Founded
Dr. Mathew M. Mandery '61 is the first and only alumnus to lead Tech as its principal.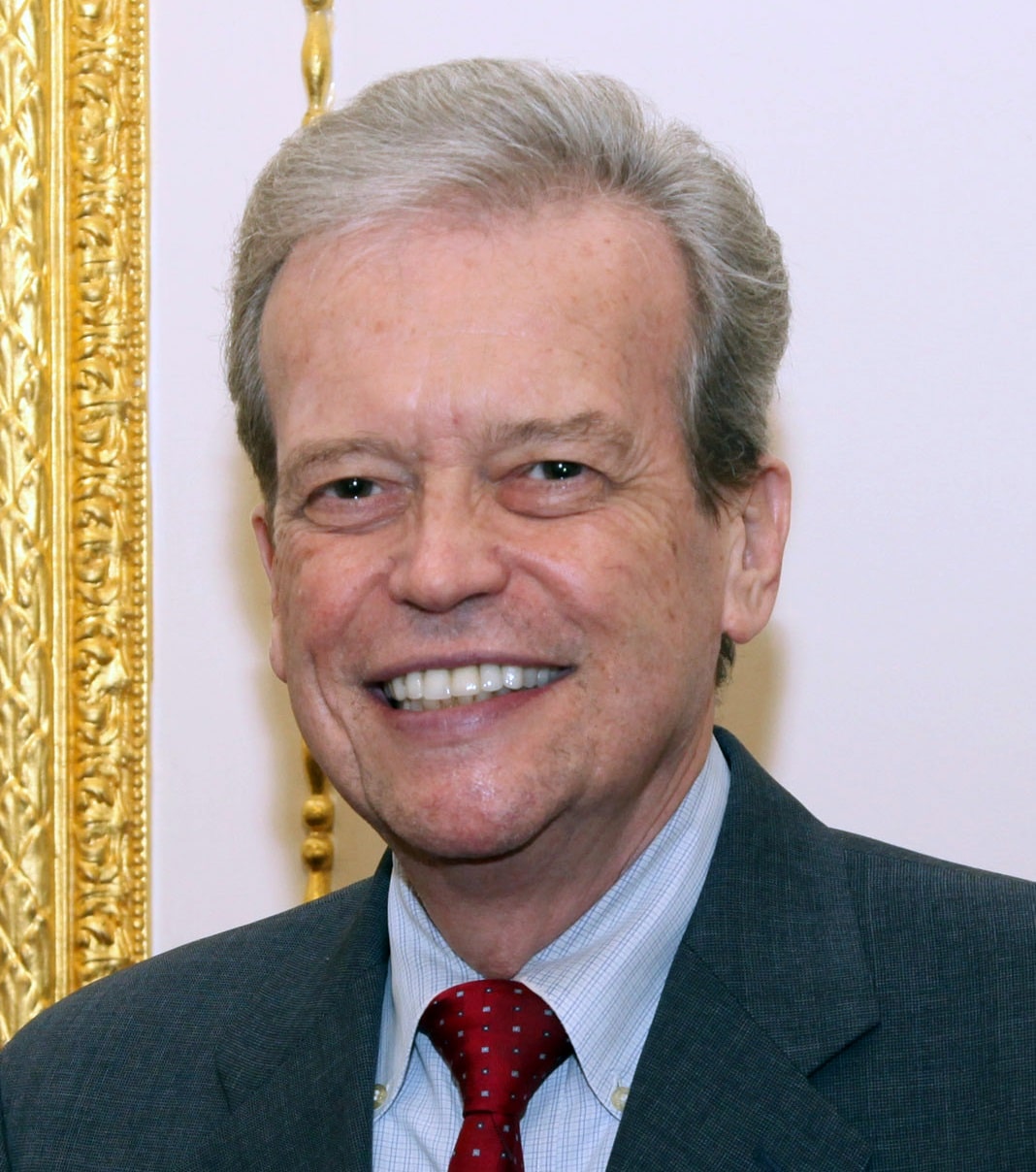 1998: Hall of Fame, CARETECH and PLTW
CARETECH, Alumni Hall of Fame, and Project Lead the Way are established.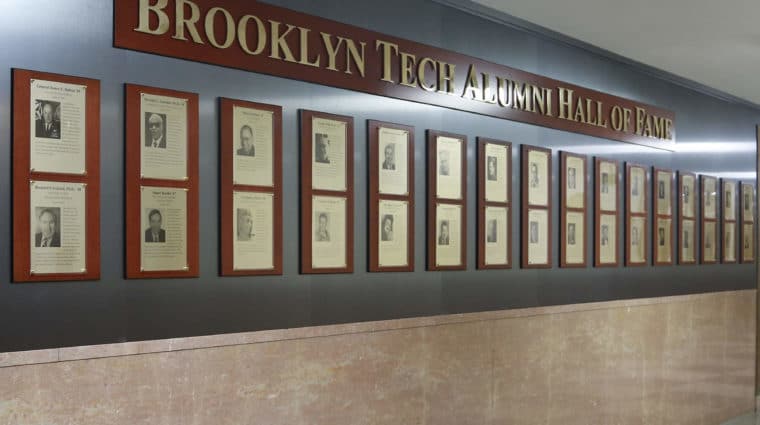 2010: Ruby Engineers is Established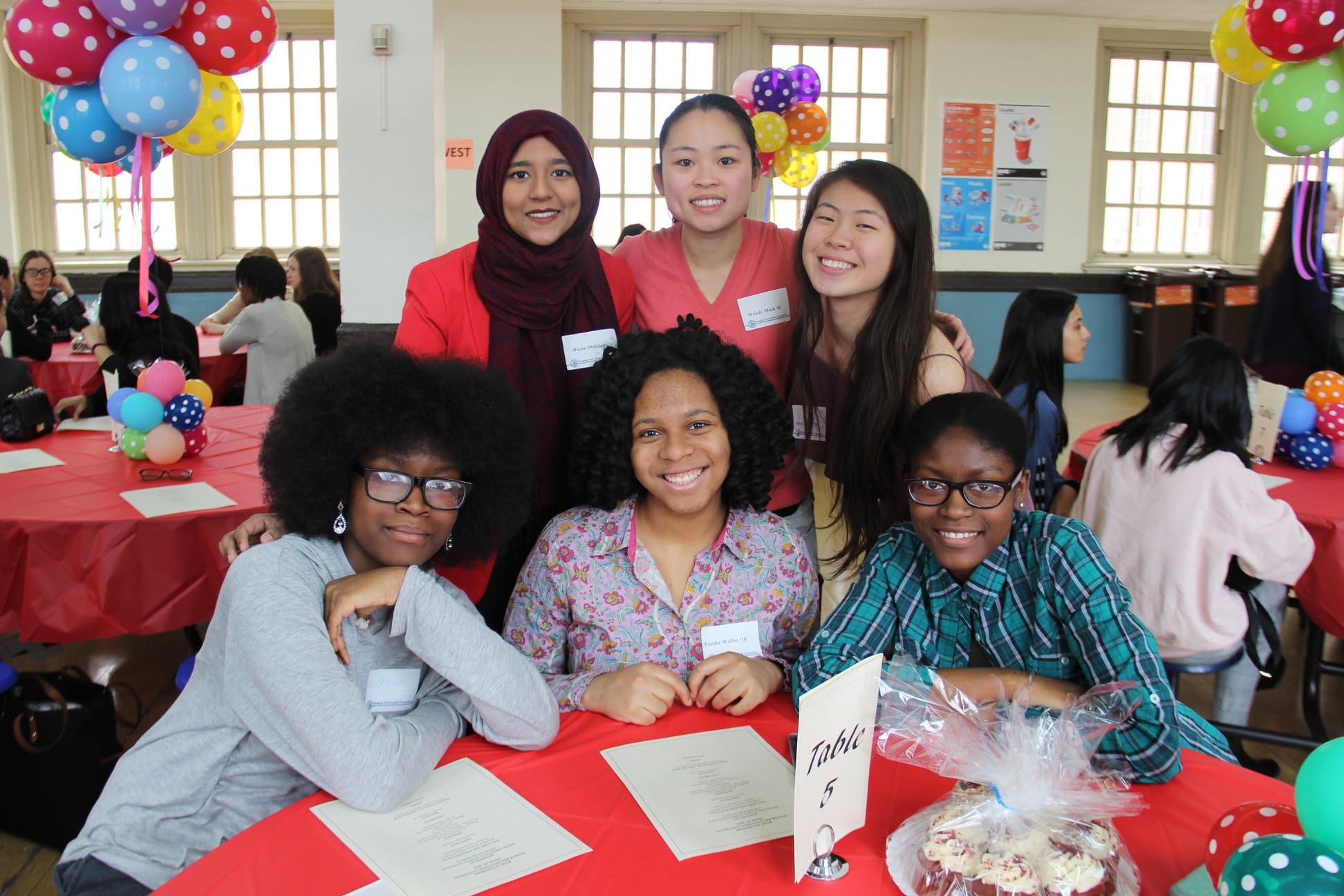 2013: STEM Pathways Program is Established
This program was designed to develop the next generation of STEM leaders by preparing the middle school students for advanced studies in these fields at both the high school and college level.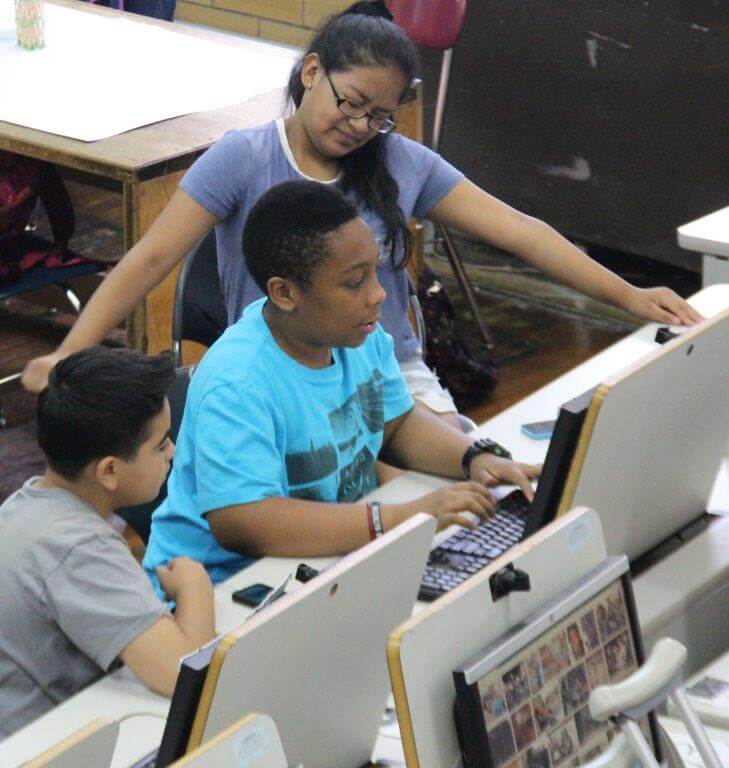 2013: Weston Research Scholars Program is Established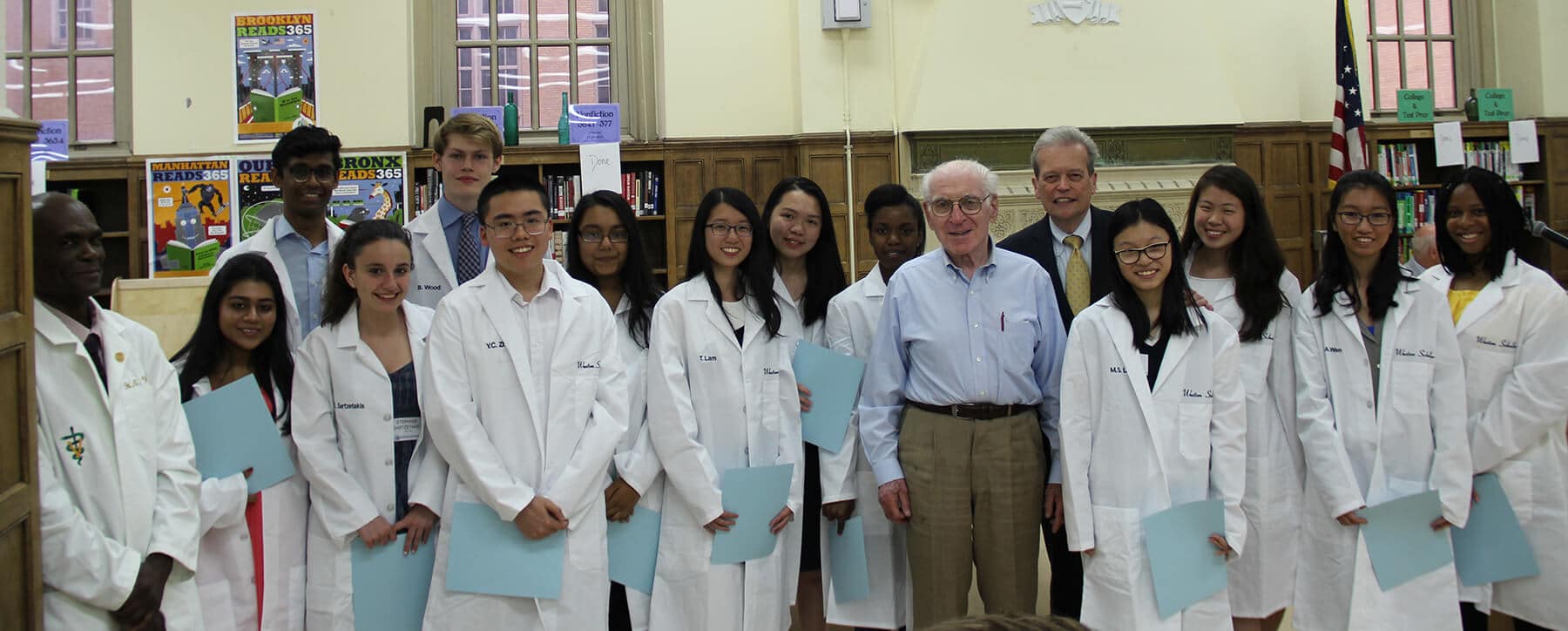 2018: Leonard Riggio '58 Auditorium
Auditorium is named after Leonard Riggio '58.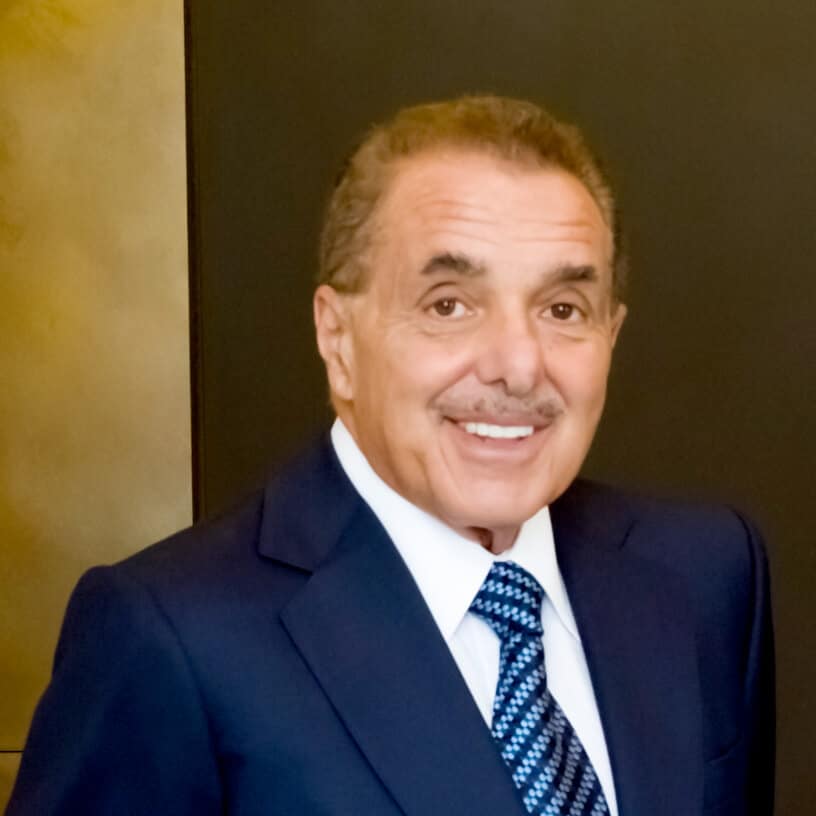 2020: Thomas Volpe '53 UrbanGlass Initiative is Established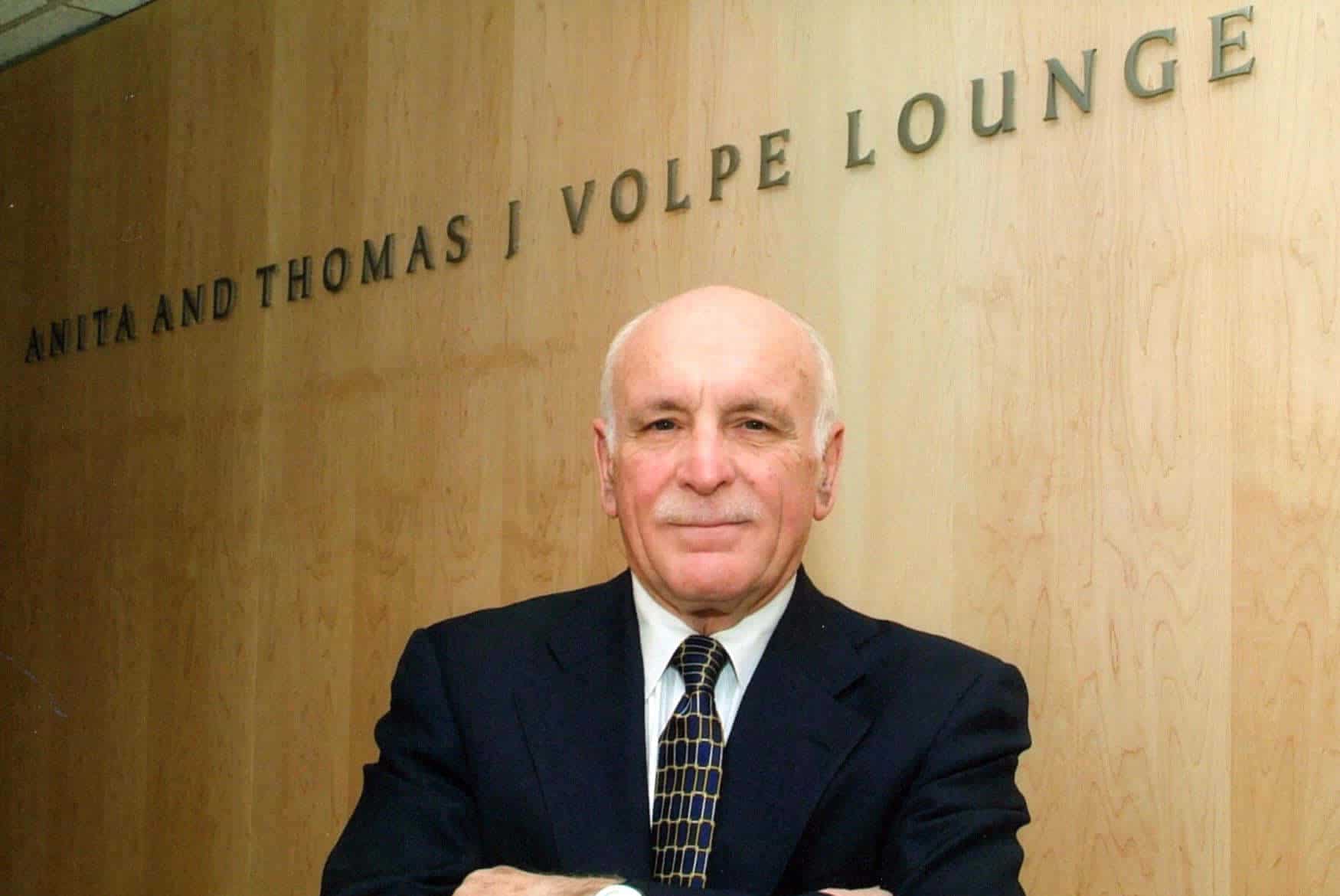 2022: Brooklyn Tech Celebrates Centennial