MAJOR: Law and Society
COLLEGE: Columbia
BORN: Detroit
PARENTS BORN: Pakistan
Really good at: "I'm a bit of a geography nerd. I became fascinated with global geography after taking Advanced Placement World History. Geography for me is a window into a culture. I have an eight-by-four-foot world map in my bedroom where I memorize the location of random countries when I'm bored."
Tech gave me: "It's made me more independent, confident and collaborative."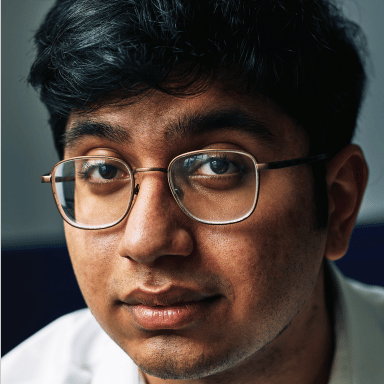 [Tech's] made me more independent, confident and collaborative.
Tech changed me: Ayaan entered Tech thinking he'd be pre-med or a STEM major. His freshman English teacher spotted and encouraged his writing skills; he began writing movie reviews for The Survey and an independent film website. He became The Survey's executive editor and has written more than 200 film reviews.
College plan: Interested in the intersection of STEM and the law, Ayaan wants to pursue a major combining those fields, then go to law school.
Influential book: The Work of Art in the Age of Mechanical Reproduction by Walter Benjamin.
Favorite Tech class: Criminal Procedure and Civil Law
Stay Informed
Get the latest Brooklyn Tech alumni news and updates in your inbox.
All TechTimes Stories
TechTimes Fall 2022
TechTimes Fall 2023