Brooklyn Tech's 141st commencement ceremony marked a return to Barclays Center for the first time since 2019. Diplomas were awarded to nearly 1,500 graduates – each one walking to the stage to be congratulated by Principal Newman, and to be welcomed into the Tech alumni community. The keynote speaker was Lanny Smoot '73, an Imagineer and research fellow at Disney with more than 100 patents.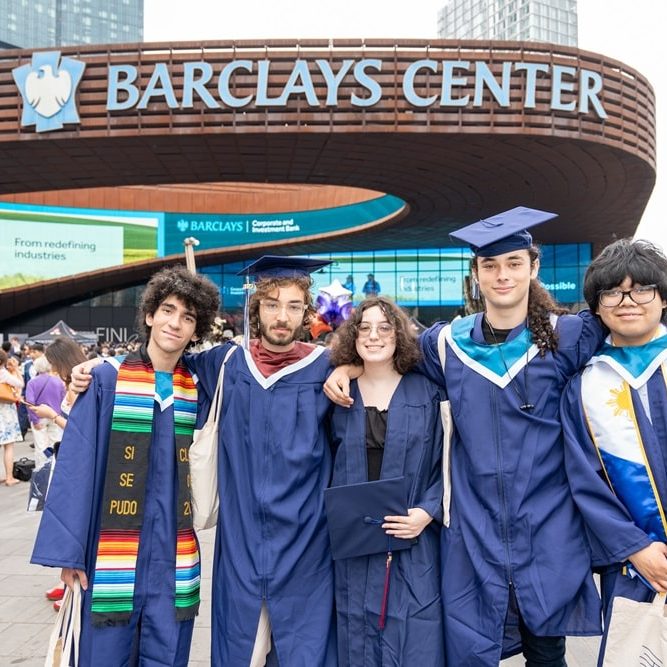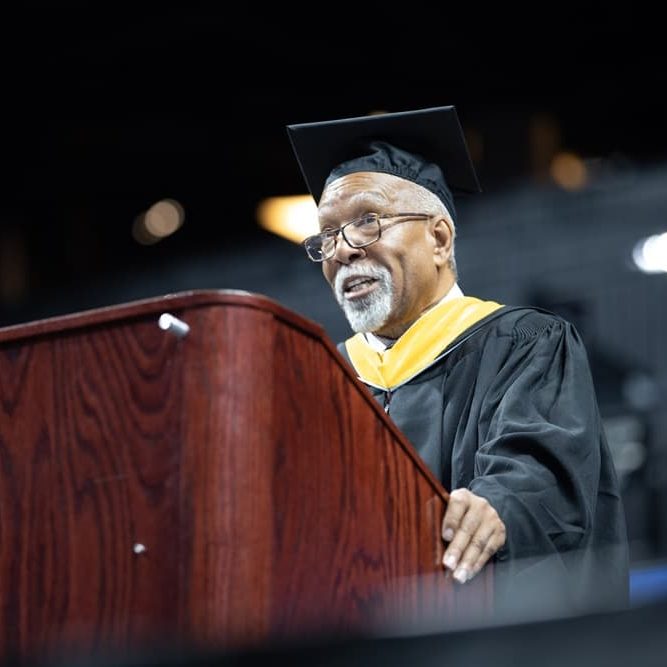 Make a gift to support Tech students.
Stay Informed
Get the latest Brooklyn Tech alumni news and updates in your inbox.
NBA Deputy Commissioner Mark A. Tatum '87, an Alumni Foundation Titan of Tech honoree, returned to Tech this week to catch up with the baseball team. Yes, baseball. As a student, Mark helped win the 1984 NYC PSAL Baseball Championship for Tech and brought in the award to show today's…
more