Let the other schools do frogs. At Tech, biology students dissect sharks.
Dissection is a highlight of Human Anatomy, a course for Biological Sciences majors so challenging that they can only take it after completing college-level Advanced Placement biology.
Hence the shark… just a dogfish head shark, no more than 18 inches long, but a creature that surprisingly shares evolutionary ancestry with humans. Thus its special role in room 4N8, the biology lab presided over by teacher Caitlin Reste.
"We do the frog, but in the first year," Ms. Reste explains. "To get past the ick. A lot of our students come to the major purely because they want to dissect."
"I'd never heard of anyone dissecting a shark," recalls class member Mahmoud  El-Eshmawi, now a pre-med student at Northwestern University. "But it was amazing and rewarding. In this class, you go from zero to dissecting a shark in a few months."
The Alumni Foundation funds the purchase of the shark and other animals used in the course.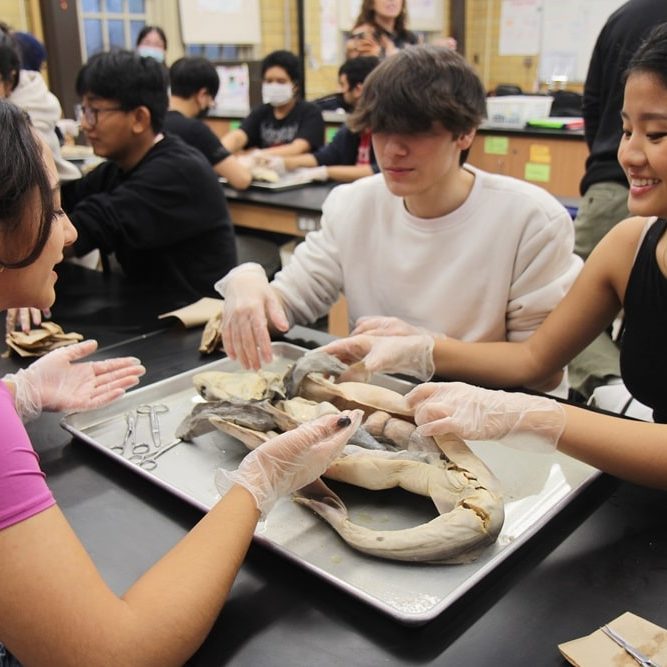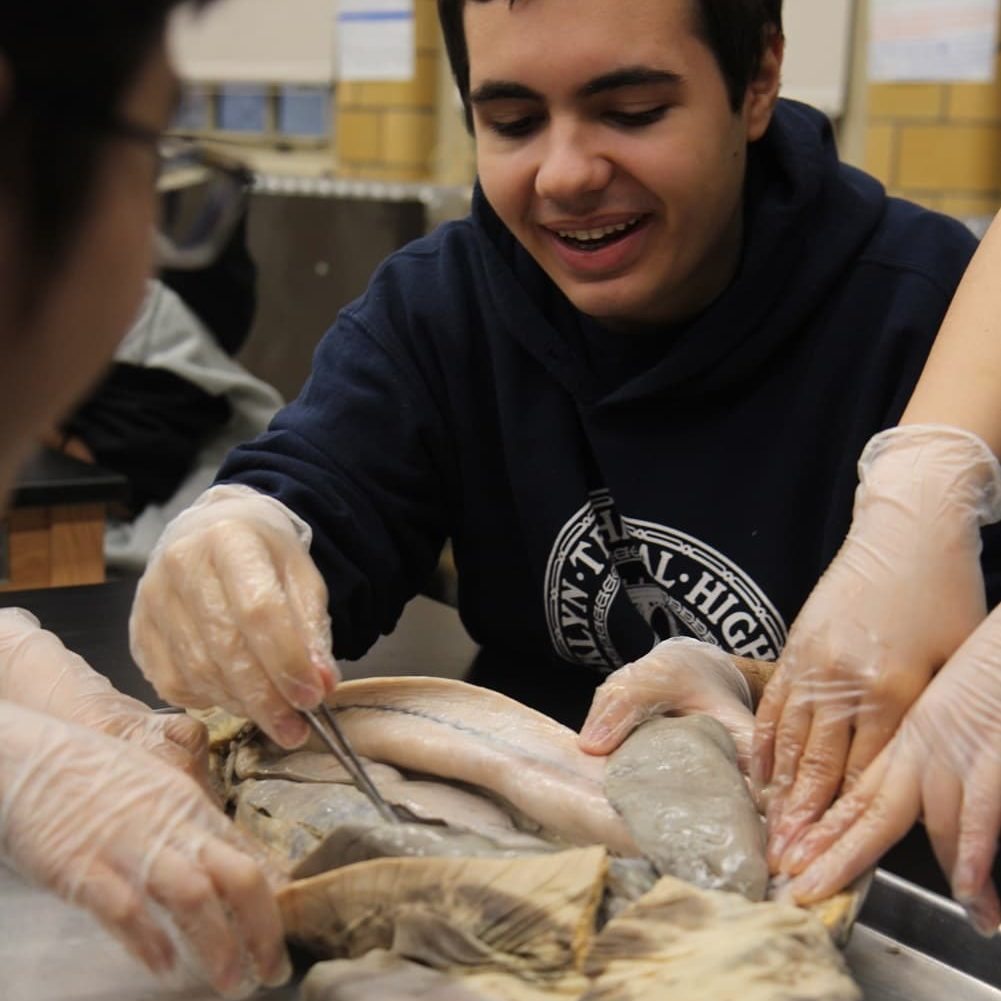 Make a gift to support courses like Human Anatomy.
Stay Informed
Get the latest Brooklyn Tech alumni news and updates in your inbox.
Brooklyn Tech ranks at the top of the 2022 Niche Standout Schools list recognizing public schools that are making a difference in their community. Ranking factors include school diversity, graduation rates and state test scores for economically disadvantaged and minority students, SAT/ACT scores, and the quality of colleges that students
more