BTHS Track & Field and Cross Country Coach Edwin Zarowin Honored at the 2023 Penn Relays
One of the greatest coaches ever to come out of New York City, Edwin Zarowin, whose success and innovation had far-reaching impact beyond its borders, is being honored at the 127th Penn Relays in 2023 with his name being added to the title of one of the meet's signature events, the High School Boys Championship Distance Medley Relay.
The event, held on Friday, April 28, was called: Penn Relays High School Boys Championship Distance Medley Relay in memory of Brooklyn Tech High School Coach Edwin Zarowin.
Zarowin, who lived in Brooklyn, died in March, 2022, at the age of 95.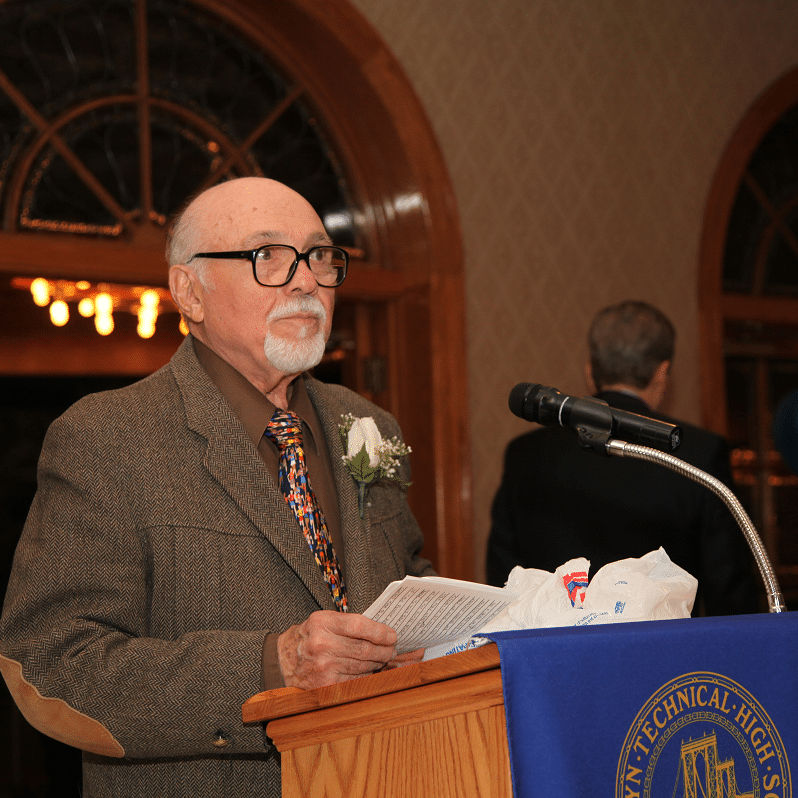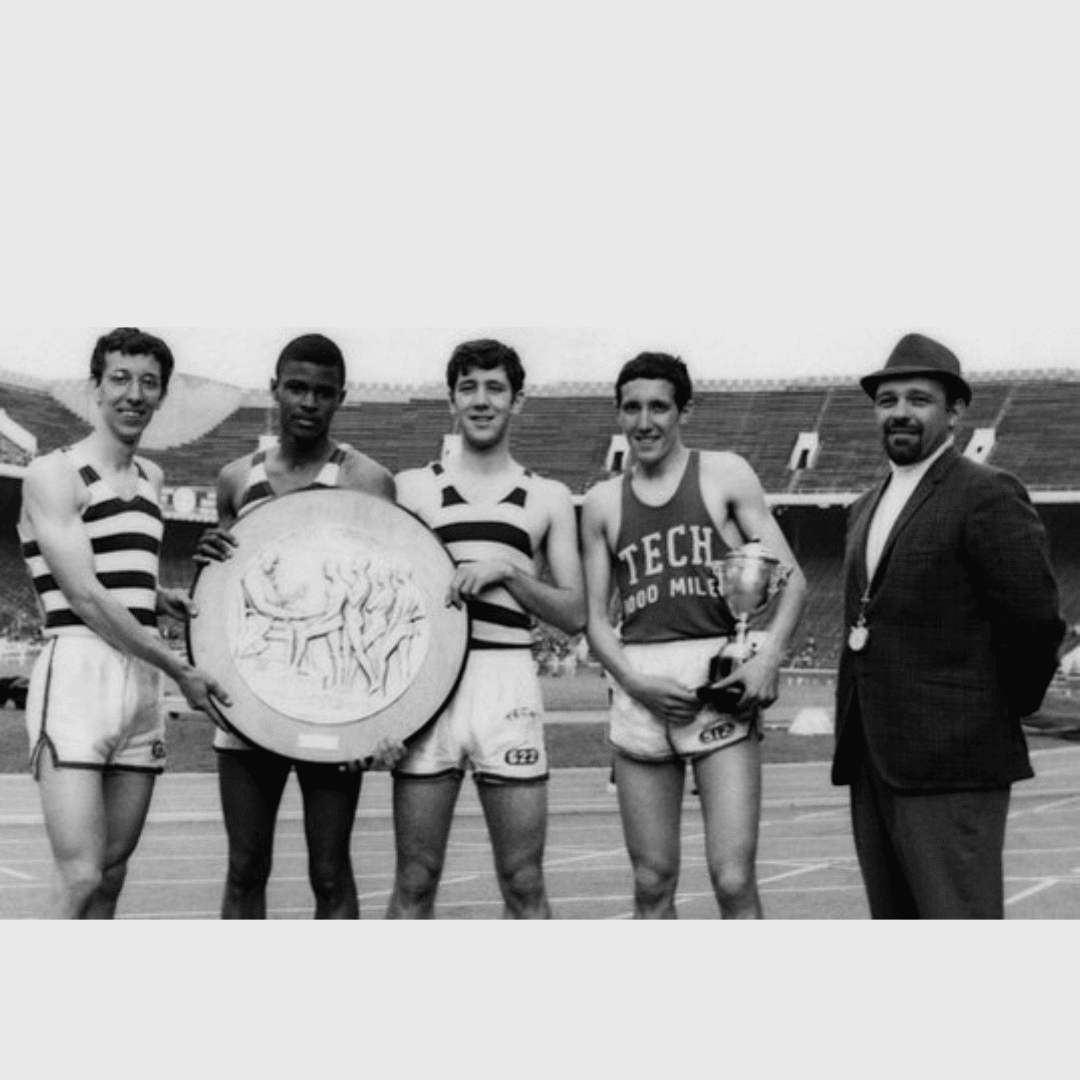 Affectionately known as "Z," Zarowin coached track and field and cross-country at Tech from 1962 to 1984. Under his guidance, Tech won the Penn Relays Boys Championship Distance Medley twice, in 1968 and 1980. Additionally, in 1980 Tech won the Boys Championship 4 x 800 Relay, which gave Tech a sweep of the boys' distance relay honors.
Brooklyn Tech, highly reputed for its academic rigor, has an enrollment of approximately 6,000 students, largest in the city.
In the early '60s, when Zarowin took over at Tech, he upheld his personal standards of scholarship by probing into the various facets of distance running. At the time, knowledge of distance running in the high school ranks was rudimentary at best, whether in New York or around the country. Many states did not even contest the two-mile; some states did not have a full state cross-country meet. Training methods were fashioned by trial-and-error. Coaches were like "mad scientists" attempting to develop new ideas on basics like how many miles to run each day, especially with the threadbare training shoes of the period.
Zarowin took it upon himself to study whatever training texts he could find, and examine what ideas he could unearth in the burgeoning field of exercise physiology. Before long he was turning reed-thin runners who had no aptitude for the sprints into distance runners. They would dominate city events and gain prestige for their performances, heralding a new era.
Within the city itself, from Van Cortlandt Park to the New York Armory to Randalls Island, Zarowin's squads piled up 16 PSAL championships in track and cross-country, along with 12 second-places and 10 thirds.
After his 22-year tenure at Brooklyn Tech, where he was an assistant principal, Z went on to coach Hunter College men and women, in track and cross-country, for some 30 years.
A World War II veteran, Ed Zarowin was part of America's "Greatest Generation" in countless ways. The opportunities he gave to young people imbedded in the life force that was track and field live on today in the collective memory of city kids who in Z's charge felt the wind at their backs--especially those who earned the privilege of competing in the High School Boys Championship Distance Medley Relay at Franklin Field.
— by Marc Bloom
Stay Informed
Get the latest Brooklyn Tech alumni news and updates in your inbox.
From when Mike D'Amato was a high school senior at Brooklyn Tech to when he was a two-time Middle Conference All-Star safety and kick- and punt-returner, as well as a second-team All-American lacrosse attackman at Hofstra in 1968, life happened.
more