Centennial Gala Tip-Off Reception: Celebrating 100 Years of Excellence 
The Alumni Foundation was thrilled to launch our Centennial Gala season with our Gala Tip-Off reception, held Thursday, September 22nd. An exciting first-day-of-fall event, the evening reception — bringing together many movers and shakers of the Brooklyn Tech community — was graciously hosted by the National Basketball Association and NBA Deputy Commissioner Mark Tatum '87, at NBA Headquarters on Fifth Avenue, N.Y., N.Y.
Centennial Commissioner Leonard Riggio '58, Alumni Board President Denice Clarke (DC) Ware '83, and Gala Chair Edward LaGrassa '65 welcomed longtime board members, Alumni Foundation supporters and Centennial Gala Committee co-chairs and members to an event launching Brooklyn Tech's historic Centennial Gala. View the full photo gallery here.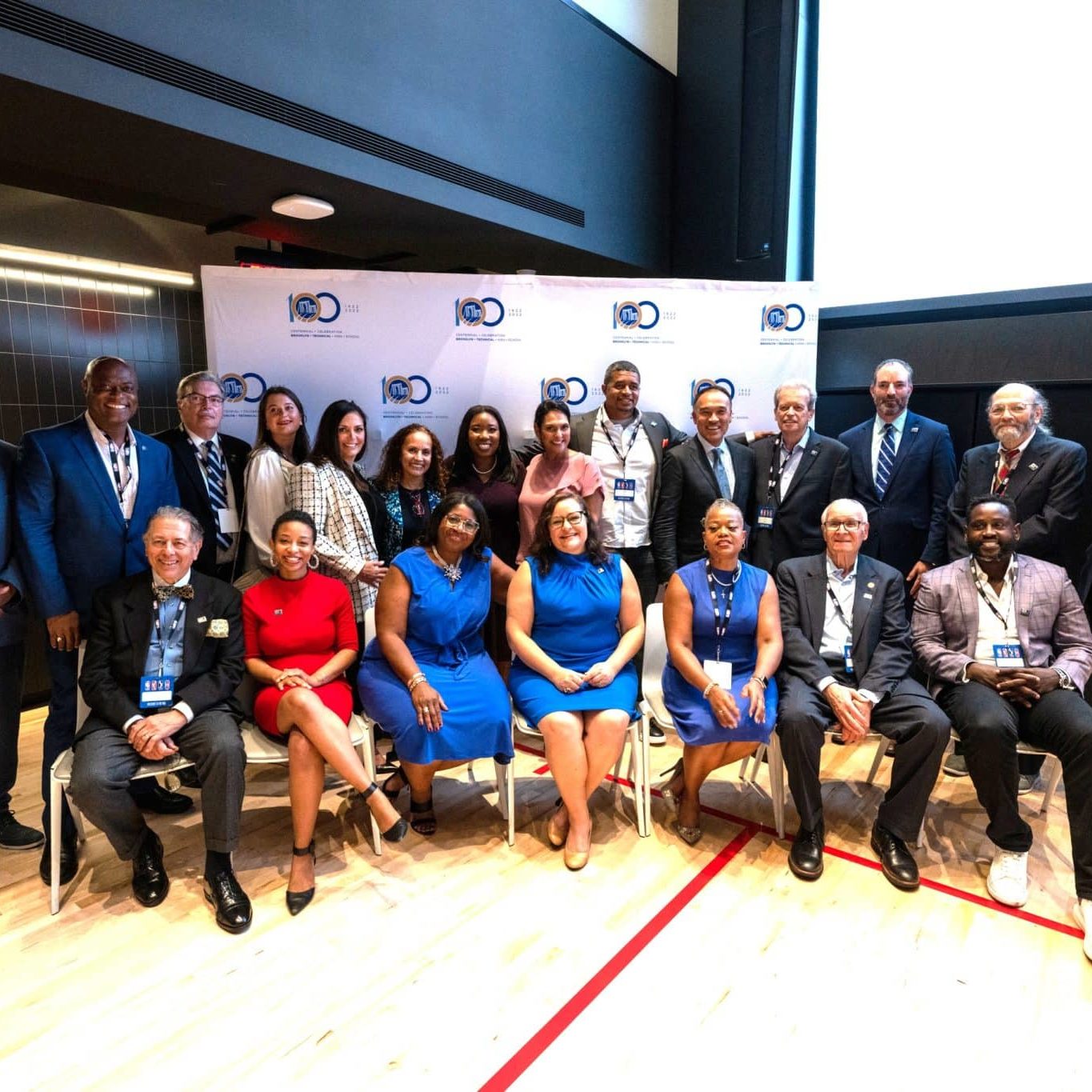 The NBA Tip-off event was a perfectly inspiring evening to Connect, Get Involved, and Give Back," noted Board President Ware. "All in attendance including members of our Alumni Hall of Fame, Foundation Board, Gala Chairs, and Titans of Tech are all in the game with a full-court press to assure that our upcoming Centennial Gala will be a championship event! Special thanks to our MVPs Mark Tatum '87 for hosting us and Len Riggio '58 for serving as the centennial commissioner!"
Brooklyn Tech first opened its doors on Monday, September 11, 1922 and the Centennial Gala — a spectacular evening of awards, celebrity appearances, music, dinner and dancing — will celebrate Tech's 100 years of excellence at The Glasshouse on Saturday, November 19th.
Tickets, Tables, Sponsorships and Journal Ads info can be found here. See you there!
Stay Informed
Get the latest Brooklyn Tech alumni news and updates in your inbox.
One of the greatest coaches ever to come out of New York City, Edwin Zarowin, is being honored at the 127th Penn Relays in 2023
more