Cyber-security, big data and beyond: It's all part of today's curriculum. 
In room 1N3, a former industrial-era shop now aglow in the bright light of 30 computers, students lean into their screens and see their future.  We're in Big Data, a course for software engineering major seniors invented at – and taught only at – Brooklyn Tech.  College-level and then some, it introduces the same knowledge and skills that adults in real-world technology jobs are applying at that exact moment.
These students have already taken Cybersecurity (another industry focused, Tech-only course), mastered two college-level Advanced Placement computer science courses, and zipped through Java, Web Development, and Fundamentals of IT Infrastructure.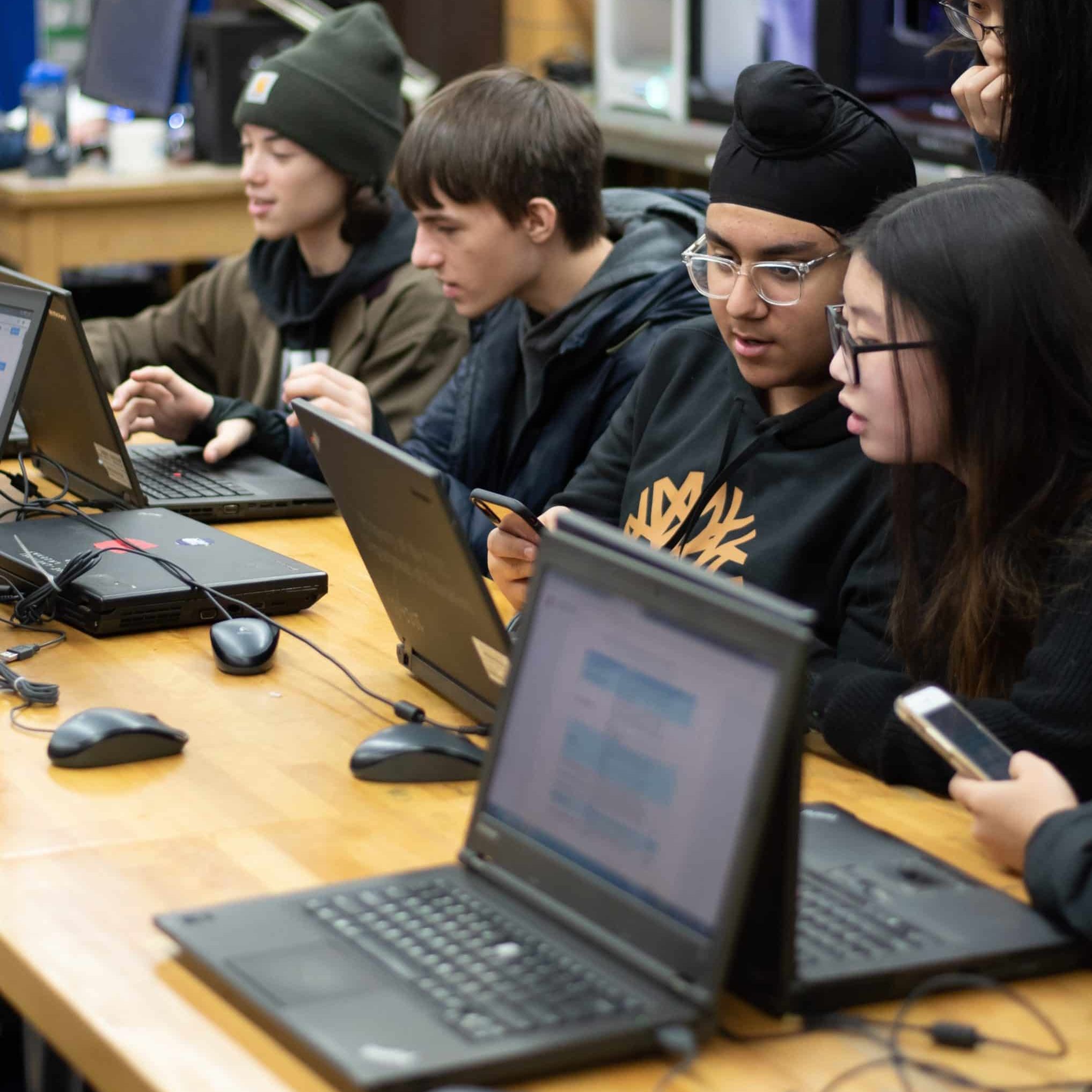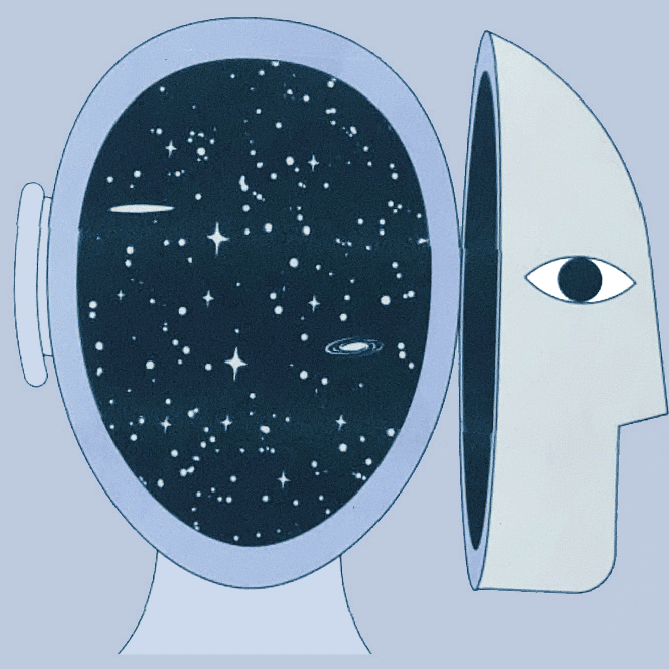 Every Tech sophomore takes a college-level computer science class.
The project on their screens would look familiar to an experienced technology professional. But teacher Mark Rodríguez promises the students, 'Tomorrow we'll add some complexity'.
Up on the third floor, other Technites are effectively already in college. Majoring in pharmacy, they follow a course sequence that guarantees admission to nearby Long Island University's Doctor of Pharmacy (PharmD) program and grants full credit for its freshman year classes. No applications, fees, essays or interviews needed.
Meanwhile, in Modern Physics (quantum mechanics plus "a rigorous understanding of the fundamental interaction of particles," according to the syllabus), other students are doing work that will get them admission (application waived) and first-year course credit at SUNY Old Westbury. At Brooklyn Tech, the future literally is now.
"We want the major to lead to something bigger and better," says Thomas Evangelist, assistant principal for chemistry and physics and the driving force behind the LIU PharmD major and the Old Westbury physics program. "They're here, they're in the yearbook, and that's it? What is the extension of what we do here?"
Students, and their parents, get it: Three years ago, the PharmD program graduated 28 seniors. This year it will produce 68. They will graduate having learned to compound and to fill mock prescriptions (using M&Ms). With financial support from LIU, some will take and pass a certification exam, qualifying them for after-school pharmacy technician jobs at their local CVS or Walgreens once they turn 18.
For alumni of the 1960s and 1970s who may have loved patternmaking, foundry, and other hands-on industrial era experiences but questioned the relevance to contemporary careers, today's Tech might seem unrecognizable.
Back in room 1N3, the big data students are working independently at their computers, manipulating thousands of data points in an eyeblink with their coding skills. It's an exercise that will have them replicating the way a restaurant chain analyzes such huge amounts of data as the location of every AirBnB in New York City, to determine where to open new outlets. As the end bell rings teacher Mark Rodríguez promises, "Tomorrow we will add some complexity to the problem."
Rodríguez, who developed the course, likens it to a first-year medical school residency – a grounding in all aspects of the field: "The problems are hard and multifaceted. There's more than one solution. These students won't be intimidated by anything they see as college freshmen."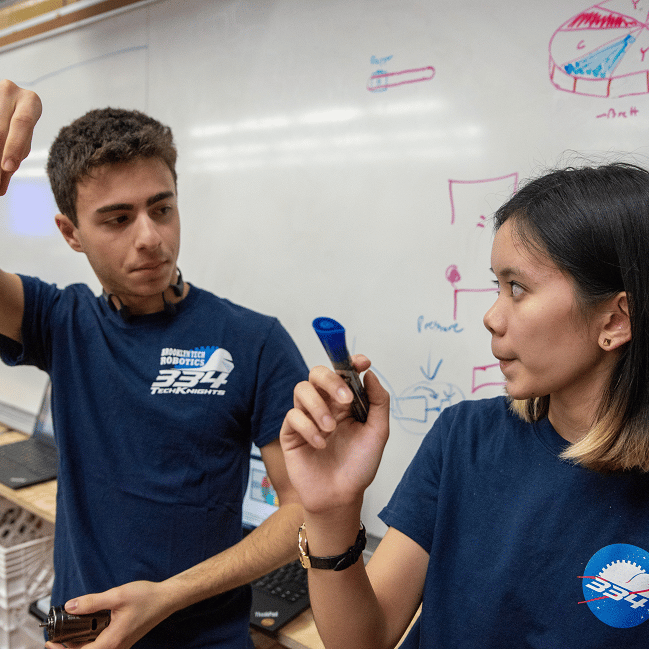 Mechatronics is a major; robotics is a competitive team activity.
They will, in fact, emerge on track to aim for future careers in cloud computing, system administration, DevOps (a combination of software development and operations), data science and similar advanced fields.
Before taking this class, student Arina Vardanyan already knew a thing or two about computers. She first took coding in eighth grade. But Rodríguez told the class, she recalled, that "Computer science is 90% thinking and 10% coding." The course grounded her in system structures, data management, machine learning, and soft skills like working and communicating in teams. "These are foundational skills," she said. "You need to understand how things work."
What Arina and her classmates learn as software engineering majors will be as up-to-date as possible, considering they are four years from a college diploma. The curriculum is updated regularly, as much as 30% a year, to reflect industry trends. Faculty and administrators contact young alums to ask, "What did we miss?" says Rodríguez's supervisor, assistant principal Rosabeth Eddy.
Tech's schoolwide focus on the future is driven by a new generation of administrators and faculty. Half of the software engineering faculty, including Rodríguez, came from technology- related first careers, much as the teachers of yore often came out of industry.
Today's Technites, as their predecessors, welcome this presence of the practical in the classroom. These teachers are especially effective at attracting sophomores to enter the computer majors.  These students "are not looking to be the next Bill Gates or Mark Zuckerberg," says Eddy. "Our software engineering majors want marketable skills. They want to have a good job, be able to live in this city, and give back to their parents." Many, she says, eventually work with tech field leaders like Google and Facebook.
Not surprisingly, enrollment in Tech's computer majors has quadrupled since 2015. Brooklyn Tech's majors may cover just two years on the calendar – but in software engineering, pharmacy and the 16 others, what goes on in class is reaching all the way into the future.
The majors system has long defined the Brooklyn Tech experience and set the school apart from all others. From the early years through present day, the range of majors and the curriculum have constantly evolved to meet each era's educational needs — always with an eye on the future.
Here's the lineup of Brooklyn Tech's 18 current majors. Is yours still on the list, or has it morphed into something adapted and reimagined for today's — and tomorrow's — world?
Virtual Reality will soon be a reality at Brooklyn Tech. The state has approved funding for creation of a Virtual Reality Design Lab, believed to be the first of its kind in a New York City public school, to be stocked with cutting-edge hardware and software.
Virtual Reality, or VR, is moving beyond the entertainment and gaming functions where it began, with many predicting its impact on business and daily life will be huge. Major players like Meta (Facebook), Apple and Sony are diving in. Military, aerospace, and medical uses of the technology are mushrooming.
At Tech, architecture and civil engineering students will be early users of the facility. Through the Alumni Foundation's STEM Pathways Consortium program, seven central Brooklyn middle schools will have access to the lab.
Funding was provided by Assembly Members Latrice Walker (BTHS '97), Phara Souffrant Forrest, and Peter Abbate. Details of the new program, including its location and completion date, will be determined later.
Stay Informed
Get the latest Brooklyn Tech alumni news and updates in your inbox.