MAJOR: Finance
COLLEGE: Baruch
BORN: Brooklyn
PARENTS BORN: China, Hong Kong
Challenge: "I grew up not having resources. I came to understand the gravity of living in poverty as an Asian American."
Serving others: Volunteer translator and tutor for several community organizations. President of Tech's 1,000-member Outreach club; it provided 7,000 hours of student service during her term. Members raised money for autism, served in museums and nursing homes, and made thankyou cards for first responders: "Sometimes Tech is like a bubble; we don't step back and think about the whole world. Cleaning up a park reminds us of our humanity. You stop thinking about SATs and college applications."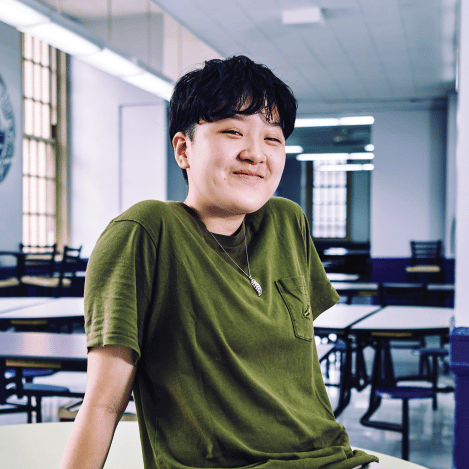 Claim to fame: Dora led the group that provides tours of Tech to middle school students.
College plan: Marketing and sociology: "Those fields come together naturally. Sociology is studying people and their interactions with society. This is what I've been trying to figure out my entire life."
For fun: Dora is a superstar at building playing card towers: "I developed the patience for it over the years."
I grew up not having resources. I came to understand the gravity of living in poverty as an Asian American.
Stay Informed
Get the latest Brooklyn Tech alumni news and updates in your inbox.