Emmanuel Thingue '80: Architect of 30 NYC Parks in 30 Years
An Architecture major at Tech, Emmanuel Thingue '80, who was born in the small town of Saint-Marc, Haiti, recently retired from his role as a landscape architect for the New York City Parks and Recreation Department. Over the course of his prolific career, Emmanuel designed more than 30 New York City parks and playgrounds. After Tech, he pursued a degree in Architecture at City College, where he was mentored by a professor, M. Paul Friedberg, an award-winning landscape architect and urban designer. It was at this juncture that Emmanuel decided to take his architectural passion outdoors, designing some of the city's  most playful and inventive spaces, including South Oxford Park, just a few blocks from where it all began -- in Drafting at Brooklyn Tech.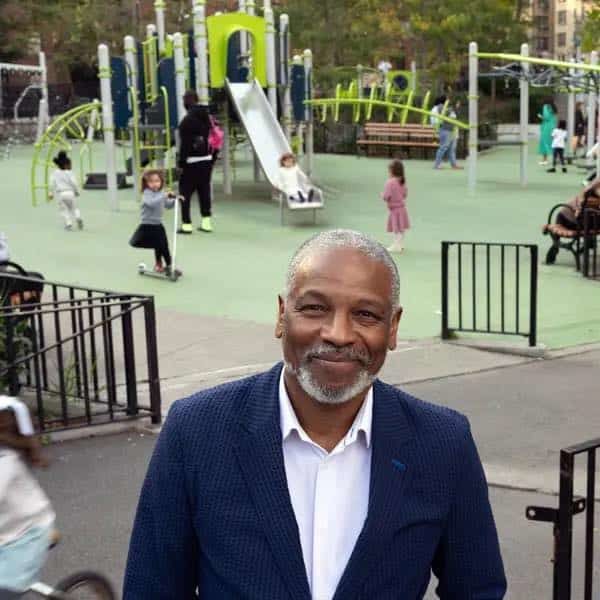 Stay Informed
Get the latest Brooklyn Tech alumni news and updates in your inbox.
Dean K. Fong '68, Esq., on behalf of the Fong and Lee Foundation, Inc. gifts $50,000 to fund awards called the Fong and Lee Research Stipends.
more