From Brooklyn Backyard to World Stage: ISEF 2022 Medalist Ava Zhang'22
Ava Zhang '22 (Law & Society), a Weston Research Scholar, did Tech's Weston Research Scholars Program proud when she returned with two medal from the prestigious Regeneron International Science & Engineering Fair 2022, May 8-13 in Atlanta, GA. For her research project, Soilization of Sand Indicated by Photosynthetic Rate, Water Retention Rate, and Health of Plants, she earned the USAID Science for Development Third Award for Agriculture and Food Security and the Society for Science's 4th Award in Plant Sciences. She was a first-place winner in Plant Sciences at the Terra New York City STEM Fair, where she was selected as one of 15 ISEF finalists, out of more than 400 entrants, to compete with over 1800 ISEF finalists from across the globe.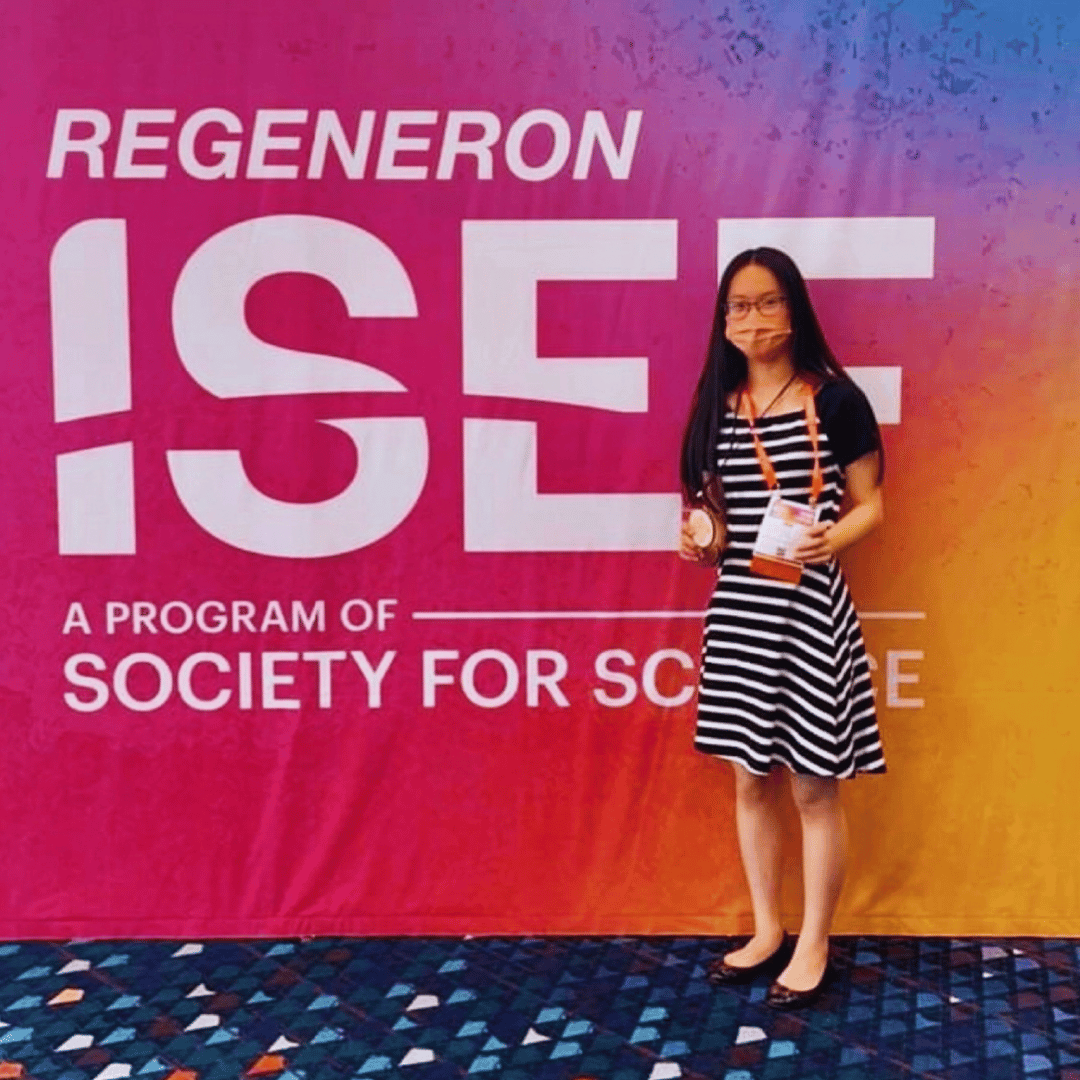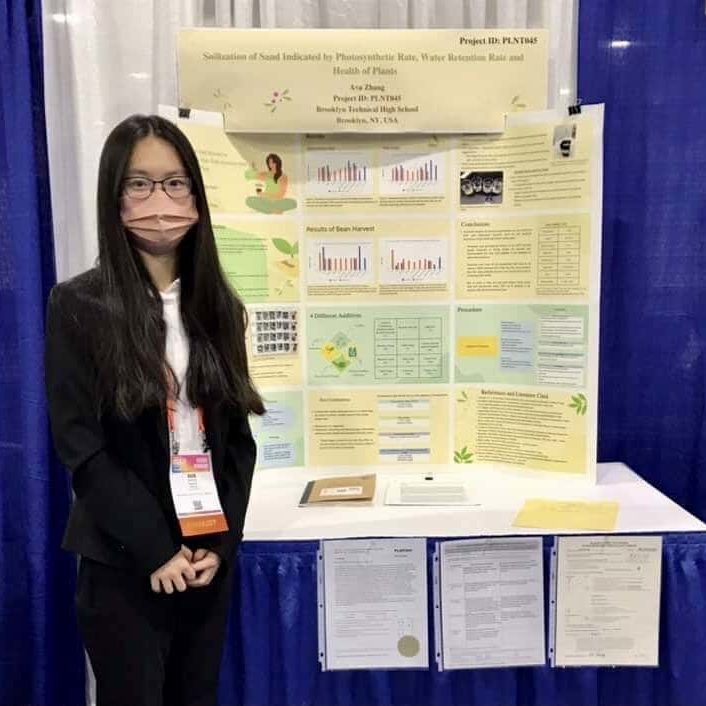 "The Weston Research Scholars Program really opened my eyes to the world of research," Ava reflects. "Growing up, I have always been fascinated by the bridges that science builds across all aspects of life, but what constitutes research had always been a mystery.  I have found through Weston, however, that if research means getting my questions answered as I discover new things along the way, I become deeply invested."
"We are very proud of Ava's achievements in the ISEF competition," notes Dr. Matt Mandery '61, Chief Educational Officer of the Alumni Foundation. "She has exhibited tremendous commitment to her research and is most deserving of this recognition."
The idea of soilization, Ava says, "started out tiny" but as a junior she was able to expand the idea and pursue it scientifically. Through Weston she received guidance from mentors and became part of a diverse scientific community. "Hearing inputs from students in different scientific disciplines helped me better refine my own project design," Ava comments. "After two years of research on soilization with Dr. Maxfield, it was a truly amazing experience to be able to bring my project from my own small backyard in Brooklyn to the world stage."
After two years of research on soilization with Dr. Maxfield, it was a truly amazing experience to be able to bring my project from my own small backyard in Brooklyn to the world stage.
Ava Zhang '22
"Ava's research work was hands-on using primary data generated by her experiments, measured by her devices, and interpreted by her in the context of the current literature in the field," explained Dr. Macrae Maxfield. "She used results and anecdotal observations of her first year to guide the design and metrics for the second study.  The results of the second set of experiments seemed disappointing at first until Ava pointed out that every soil treatment was far better than the control if the treatment had been applied the year before. She demanded that the model and conclusion fit the data without ignoring any data. That is good science."
Ava, who served Brooklyn Tech's giant National Honor Society chapter as vice president and has been involved with Model UN throughout her Tech tenure, plans to pursue "a mix of law and STEM" at Georgetown University.
Weston Research Scholars
Support the Next Generation of STEM Leaders
Please consider making a gift to the Weston Research Scholars and help transform students from apprentices of scientific investigation to highly creative scholars of the pure and applied sciences equipped to be the next generation of STEM leaders.
Stay Informed
Get the latest Brooklyn Tech alumni news and updates in your inbox.
Alumni Hall of Fame member John Catsimatidis '66 recently spoke to NY1 about his new memoir, "How Far Do You Want to Go? Lessons from a Common Sense Billionaire." John, whose net worth is listed by Forbes at $4 billion, frequently references Brooklyn Tech in the book.
more