George L. Van Amson to Receive Columbia's Alexander Hamilton Medal
George L. Van Amson '70 has been named by Columbia College as the recipient of the 2023 Alexander Hamilton Medal, the highest honor awarded to a Columbia College community member.
A loyal Technite, George was honored by the Brooklyn Tech Alumni Foundation with our 2013 Distinguished Alumnus Award. He is pictured, left, with Dr. Mathew Mandery '61, BTAF Chief Educational Officer, at the 2013 Brooklyn Tech Celebration at Gargiulo's.
The Hamilton Medal recognizes distinguished service to Columbia College and accomplishment in any field of endeavor. A 45-year Wall Street veteran, George is managing director of institutional equity sales and trading at Morgan Stanley and the head of The Americas Analyst and Associate Advising and Development Programs in Morgan Stanley's Institutional Equity Division.
After Brooklyn Tech and Columbia, George earned an M.B.A. with honors from Harvard Business School.
The 75th annual Alexander Hamilton Award Dinner will take place on Thursday, November 16, in Columbia's Low Rotunda.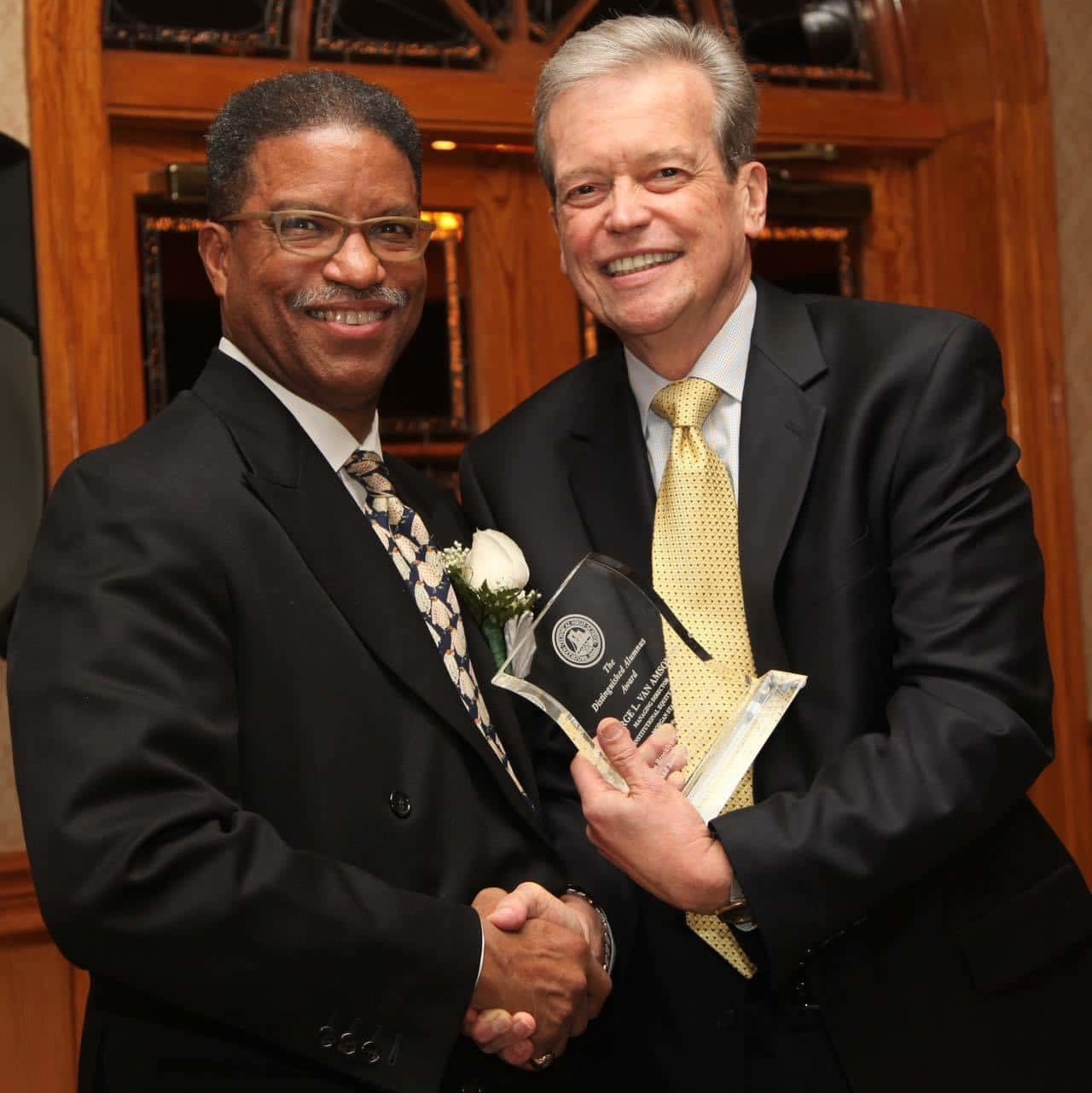 Stay Informed
Get the latest Brooklyn Tech alumni news and updates in your inbox.
Mirza Uddin '14 publicly launches Vessel Capital, an operator-led Web3 fund for early-stage startups.
more