Girls Swim Team Champions and Record Setters
The Girls Varsity Swim team won the 2022-2023 NYC PSAL Swimming Championship on November 9 against Francis Lewis High School successfully defending their 2021-2022 title.
The Girls Varsity Swim Team competed in the PSAL Individual Championships this fall and Tech's young women won six of 11 swimming events, setting a new PSAL record in the 200-Yard Medley Relay. Martyna Kaps '25 and Audrey Alexander '23 each won both of their events, with Audrey named Outstanding Senior Swimmer. Martyna, Audrey, Kelly Hsu '23, Jacqui Wong '25, and Madison Wu '25, have qualified for the New York State Championships, November 18-19, 2022.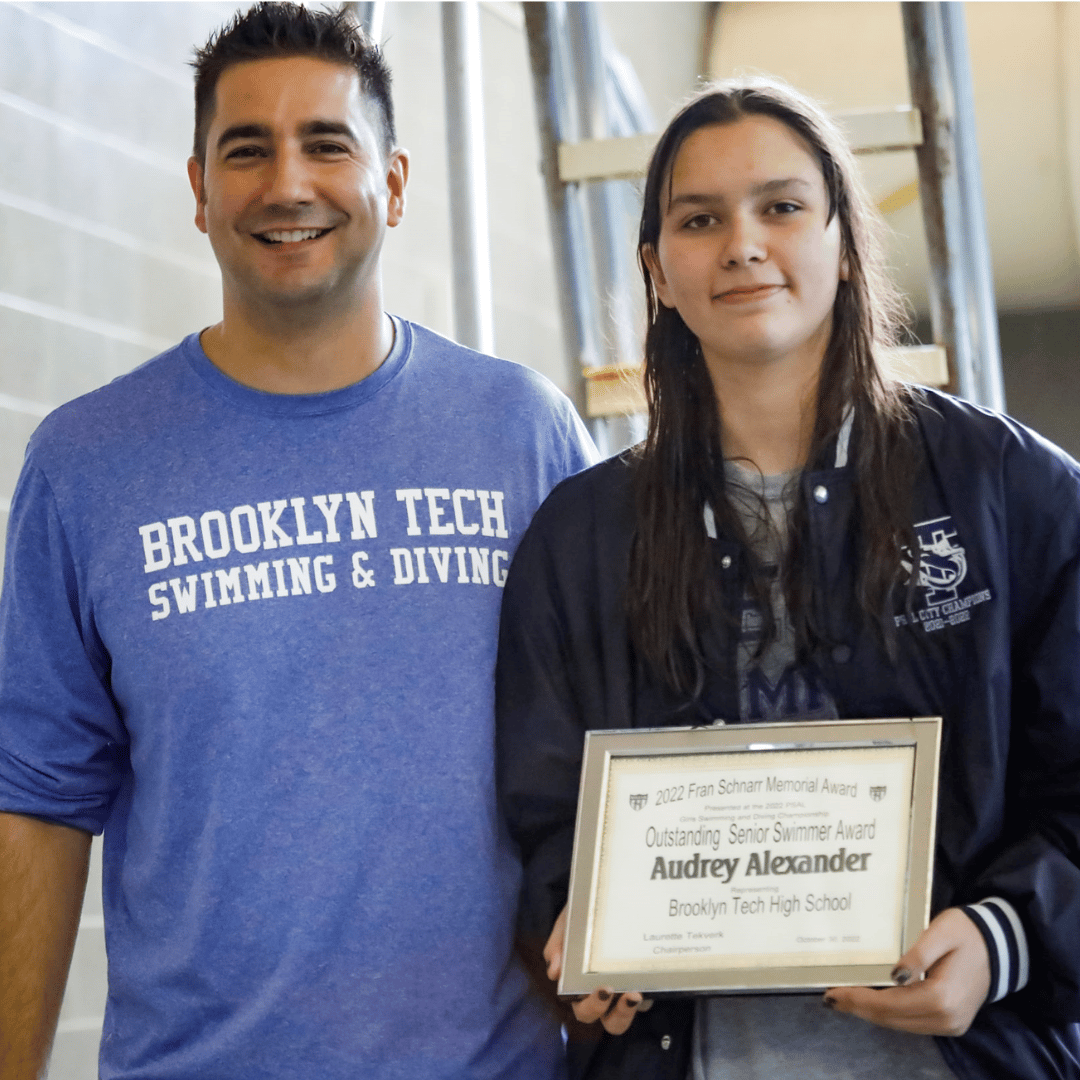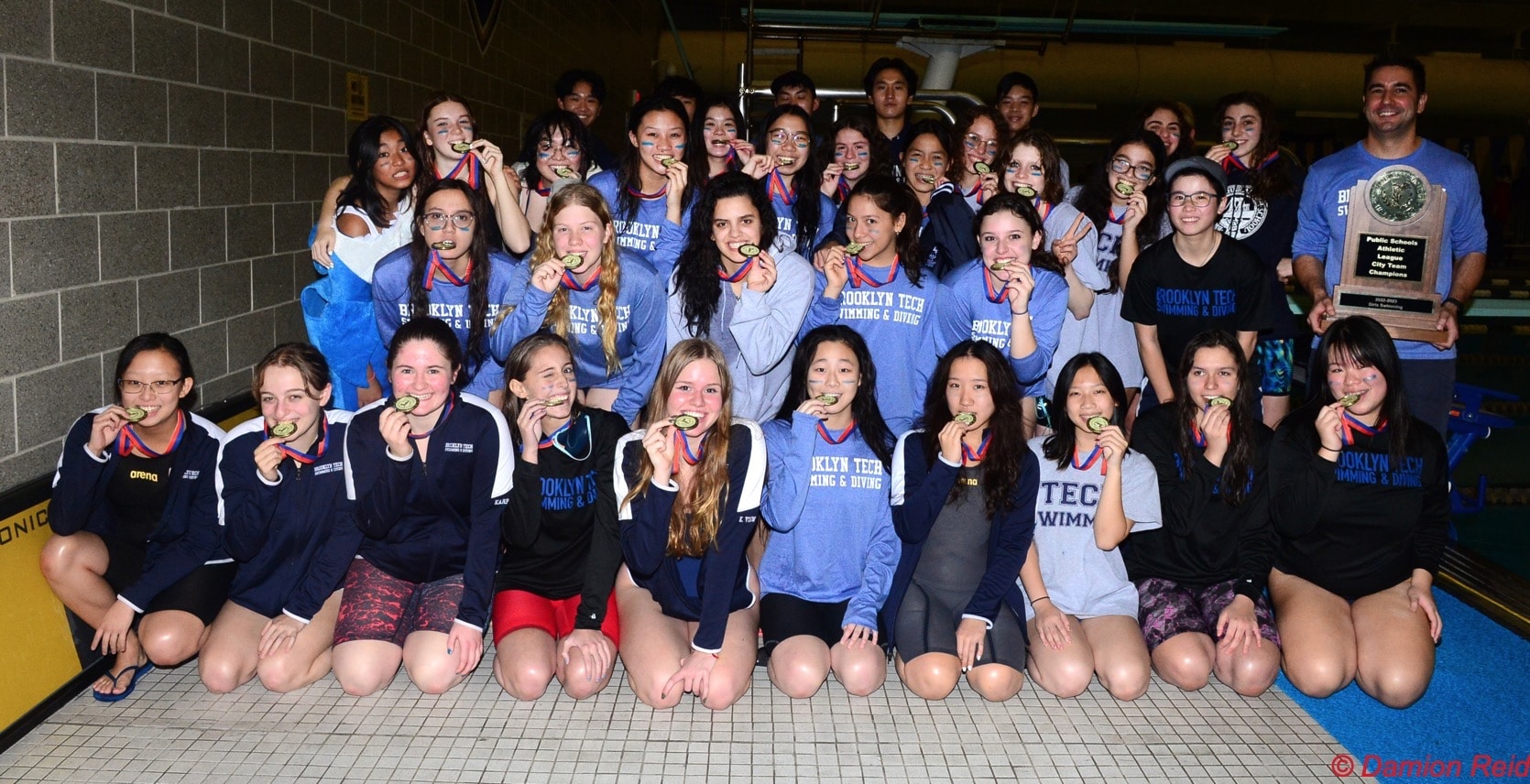 Stay Informed
Get the latest Brooklyn Tech alumni news and updates in your inbox.
Kai Martinez '05 dances at the 94th Academy Awards to "Dos Oruguitas" from the animated film Encanto, where she served as Animation Reference Consultant.
more