Girls Varsity Swim Team Wins 2021-2022 PSAL Championship
It's been a banner year for the Brooklyn Tech Girls Varsity Swim team — the 2021-2022 NYC PSAL Swimming & Diving Champions.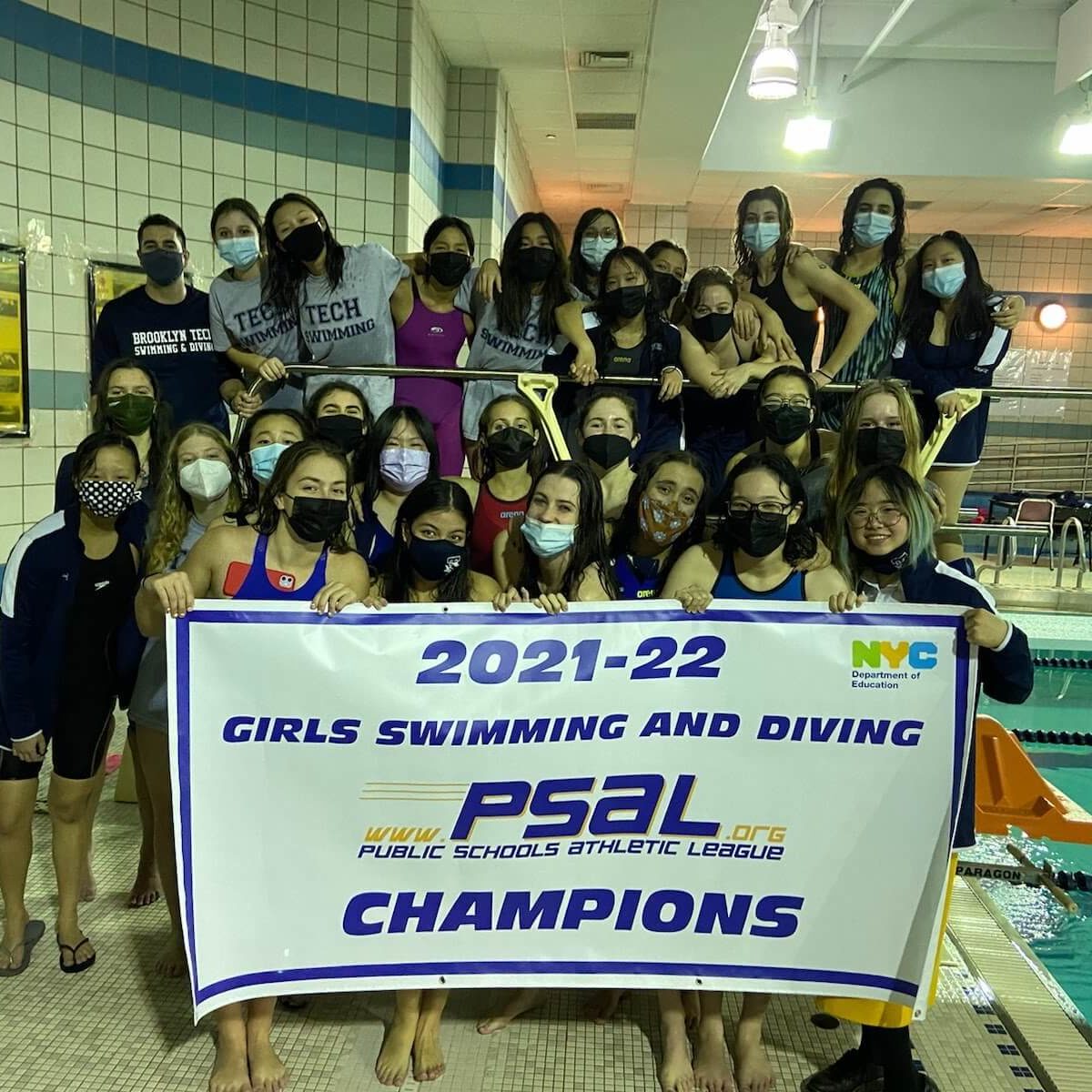 Stay Informed
Get the latest Brooklyn Tech alumni news and updates in your inbox.
Brooklyn Tech shares proudly shares its birth year with the Lincoln Memorial, Yankee Stadium, the BBC, the Harlem Renaissance, and other places, inventions and cultural institutions.
more