Girls Varsity Swim Team Wins 2021-2022 PSAL Championship
It's been a banner year for the Brooklyn Tech Girls Varsity Swim team — the 2021-2022 NYC PSAL Swimming & Diving Champions.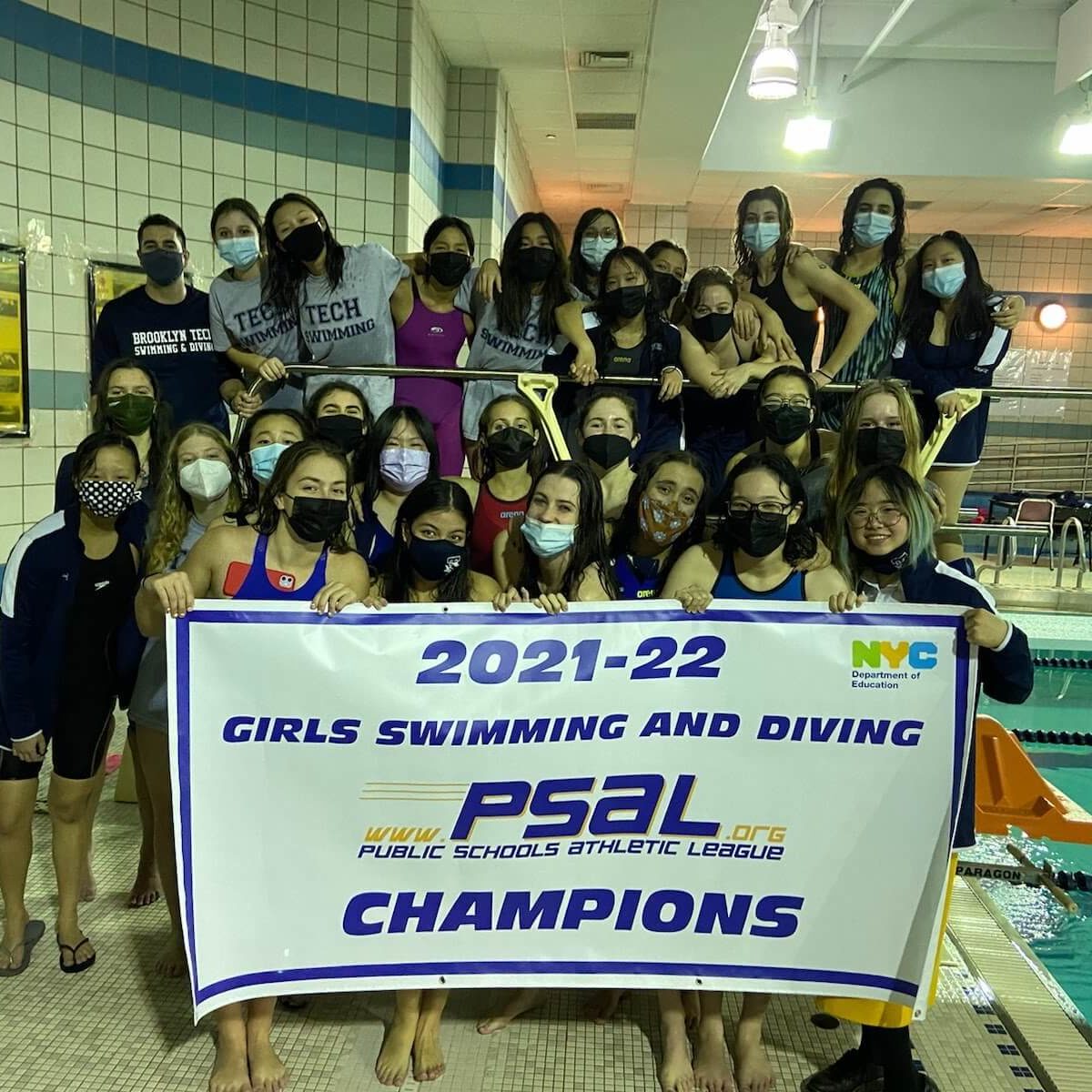 Stay Informed
Get the latest Brooklyn Tech alumni news and updates in your inbox.
MaxPreps named Brooklyn Technical High School the #1 Best Sports Program in New York State in the most recent listing of top athletics programs by state, based on the most recent three years of varsity sports data.
more