MENTOR: Moot Court NYC Champions
Brooklyn Tech's Moot Court Team retained its MENTOR: Moot Court NYC Championship this academic year, with Tech Respondents defeating a very game Lehman High School of American Studies' Petitioner.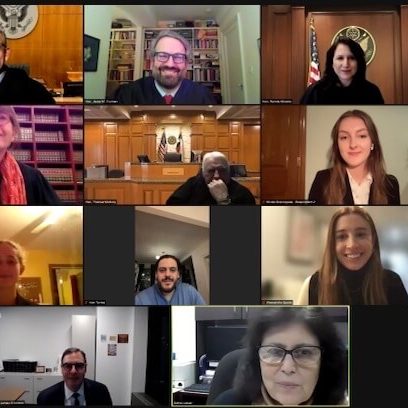 Stay Informed
Get the latest Brooklyn Tech alumni news and updates in your inbox.
Elizabeth Ann Sciabarra, beloved and longtime Executive Director of the Brooklyn Tech Alumni Foundation, passed away on Saturday, November 26, 2022. 
more