MENTOR: Moot Court NYC Champions
Brooklyn Tech's Moot Court Team retained its MENTOR: Moot Court NYC Championship this academic year, with Tech Respondents defeating a very game Lehman High School of American Studies' Petitioner.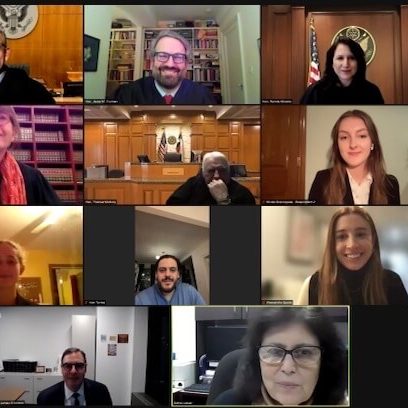 Stay Informed
Get the latest Brooklyn Tech alumni news and updates in your inbox.
The Alumni Foundation works closely with school administrators, with support of our Hall of Fame alumnus, Josh Weston '46, to advance the Weston Research Scholars Program (WRSP), now in its twelfth year.
more