MENTOR: Moot Court NYC Champions
Brooklyn Tech's Moot Court Team retained its MENTOR: Moot Court NYC Championship this academic year, with Tech Respondents defeating a very game Lehman High School of American Studies' Petitioner.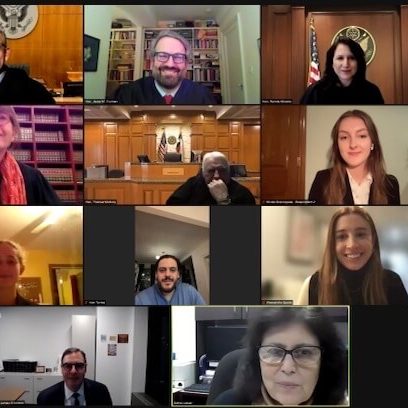 Stay Informed
Get the latest Brooklyn Tech alumni news and updates in your inbox.
From when Mike D'Amato was a high school senior at Brooklyn Tech to when he was a two-time Middle Conference All-Star safety and kick- and punt-returner, as well as a second-team All-American lacrosse attackman at Hofstra in 1968, life happened.
more