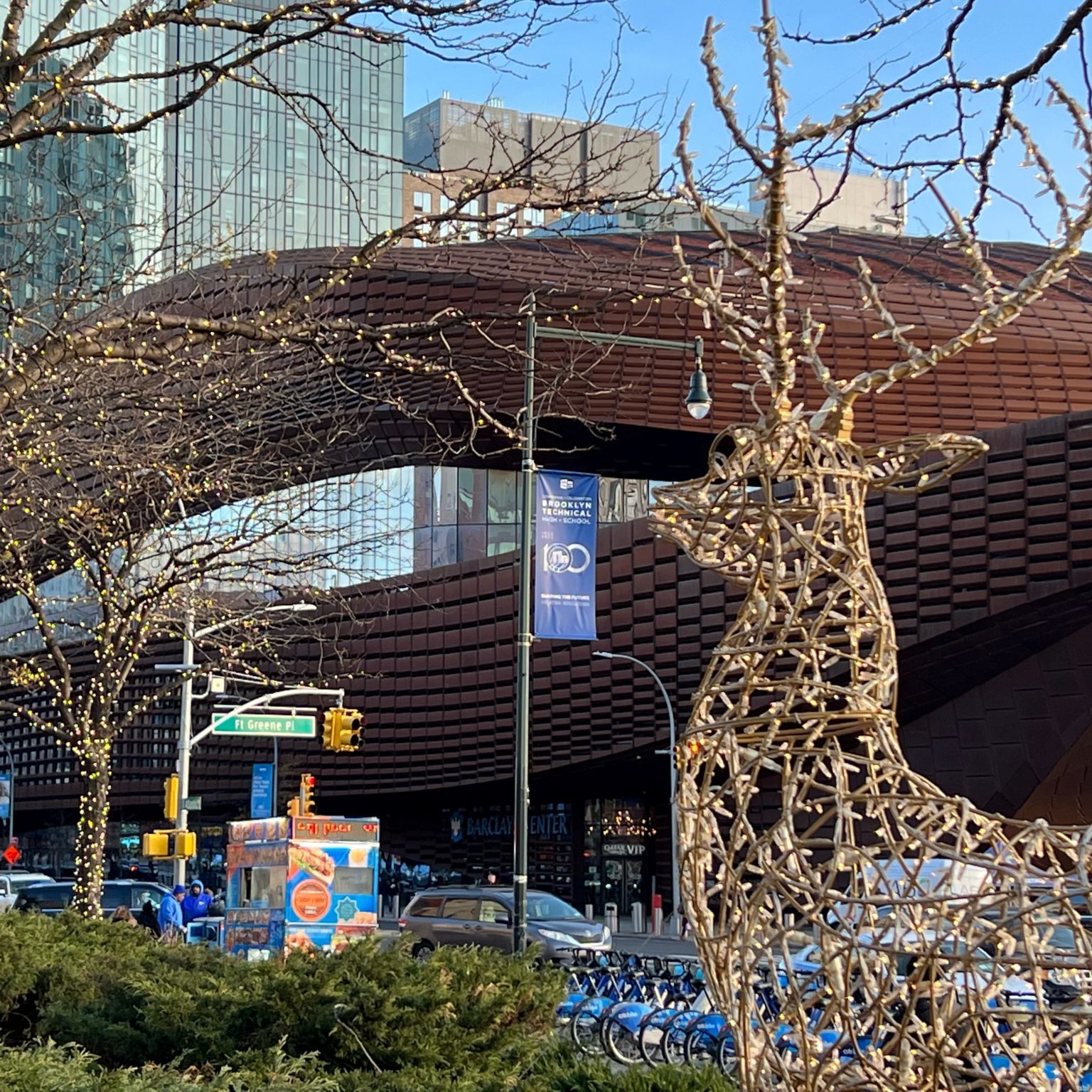 Happy Holidays From Your Tech Family!
December 2022
The Brooklyn Tech community experienced both great heights and profound valleys in 2022. We held a spectacular Centennial Gala celebration this autumn, thanks to generous support from alumni and friends. Last spring, hundreds of Technites gathered for our first in-person Homecoming in two years and first-ever alumni cruise. We also hosted several successful Future World Vision events for middle school students underrepresented at Tech.
We were simultaneously struck with devastating losses with the passing of our beloved Elizabeth A. Sciabarra (Ms. Ski), Clarence (Chris) McCollum '69, Sue Mayham '76, Jack Feinstein '60, Howard Falick '50, Milo Kessler '21, Eileen Cuhaj, Hank Carillo '52, Douglas F. Leary '70, and Walter Ness '39 — among so many other near and dear Technites. Our grief, though deep, has only strengthened our bonds with each other and our desire to live up to the exceptional examples they offered us through their lifelong love for and dedication to Tech.
It's truly a tribute to the strength and loyalty of our alumni community. Honoring their legacies reinforces the Alumni Foundation's drive to support our cherished alma mater. As Tech enters its next century, we aim to provide Technites of today with the transformational learning opportunities and 21st century resources necessary to sustain excellence for generations to come.
I am looking forward to meeting the nearly 500 grads of the last five years returning on January 4th for Recent Alumni Day — our first since 2019. And stay tuned for details – as we're now hard at work planning Homecoming 2023, March 24-25, when I will be excited to welcome many of you home to Tech.  My very best wishes for a peaceful holiday season to you and your families — and for joy and good health in the New Year!
— Courtney (CJ) Ulrich '90, Executive Director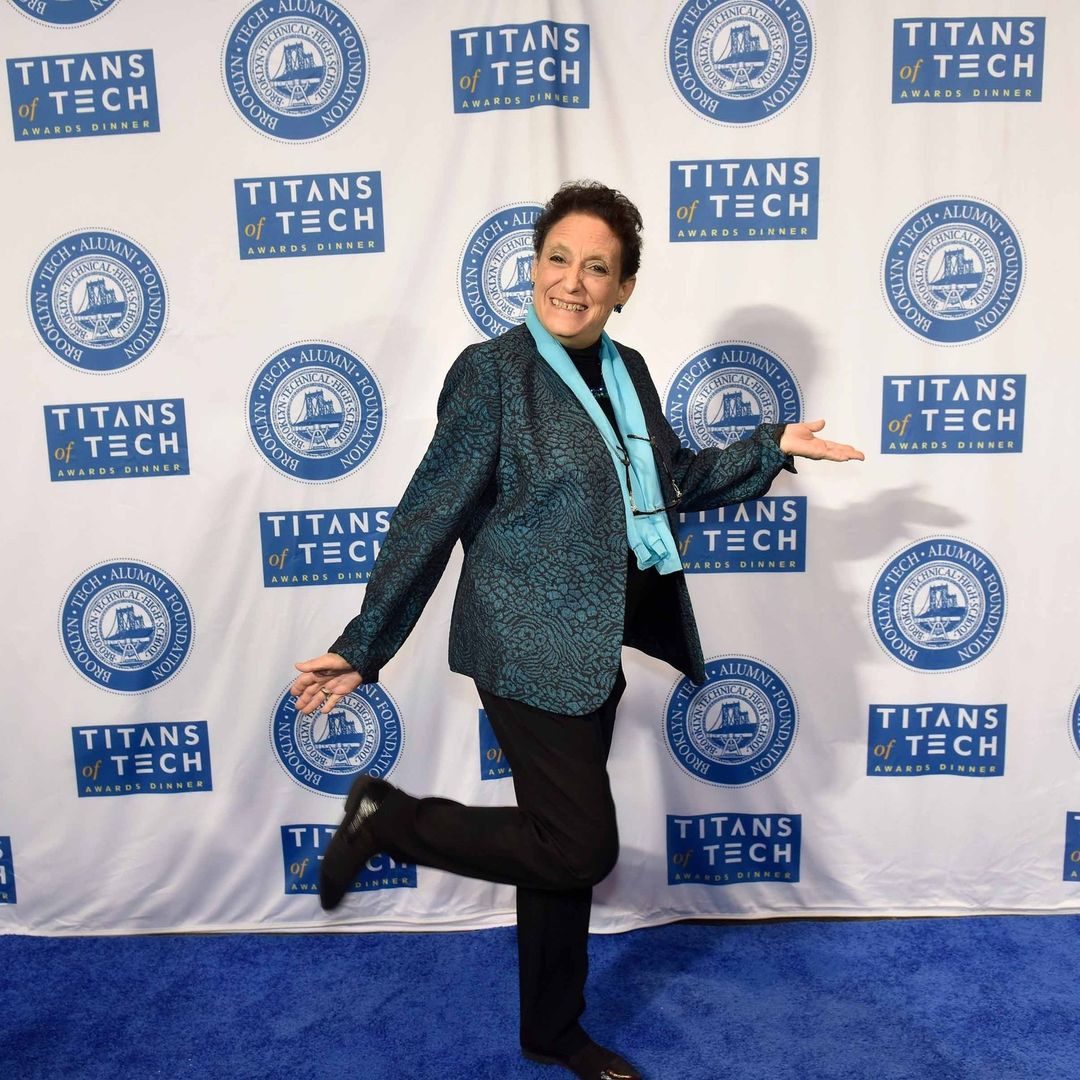 TechTimes Magazine Fall 2022
The TechTimes Fall 2022 issue is now available online and to download! This issue examines the future of STEM education and Tech's role in it. Meet members of the Centennial class and rising stars of Tech's next century.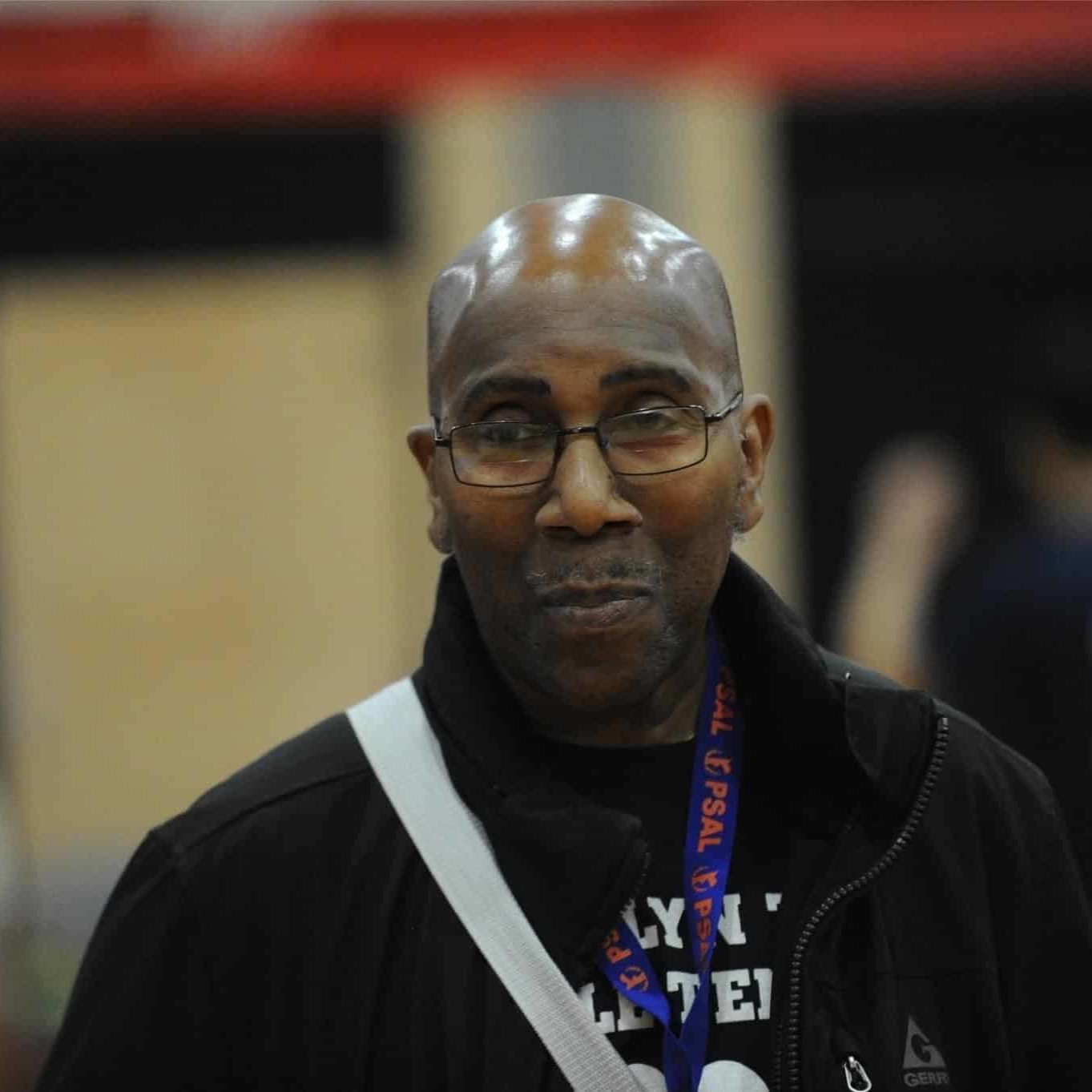 Clarence C. (Chris) McCollum '69, a beloved Brooklyn Tech teacher, coach, mentor, and alumnus, passed away on Saturday, November 26, 2022. He was beloved as a coach and educator and as the advisor of Tech's Keepers of the Brotherhood program. His students and players will have a lifetime of great memories of Mr. McCollum.
Technite Places 3rd at Chess Nationals
Representing Brooklyn Tech, Toshi Underwood '25 placed 3rd at the U.S. Chess Federation K-12 Grade Championships held December 9-11th in Washington, DC.
Girls Soccer Wins City Gold
The BTHS girls soccer team claimed the 2022-2023 New York City Public School Athletic League Championship, defeating Hunter College High School. Charlotte Connolly '23 scored two goals and Annabel Saacks '25 scored as well. "The game was won because of an overall incredible team performance," says Coach Robyn McCullough.
Future World Vision STEM Pathways Day
Tech hosted a Future World Vision STEM Pathways event last Saturday, December 10th and assembled 200 participants from eight New York City middle schools underrepresented at Tech. Students participated in workshops that ran the gamut from aerospace to drone piloting and civil engineering.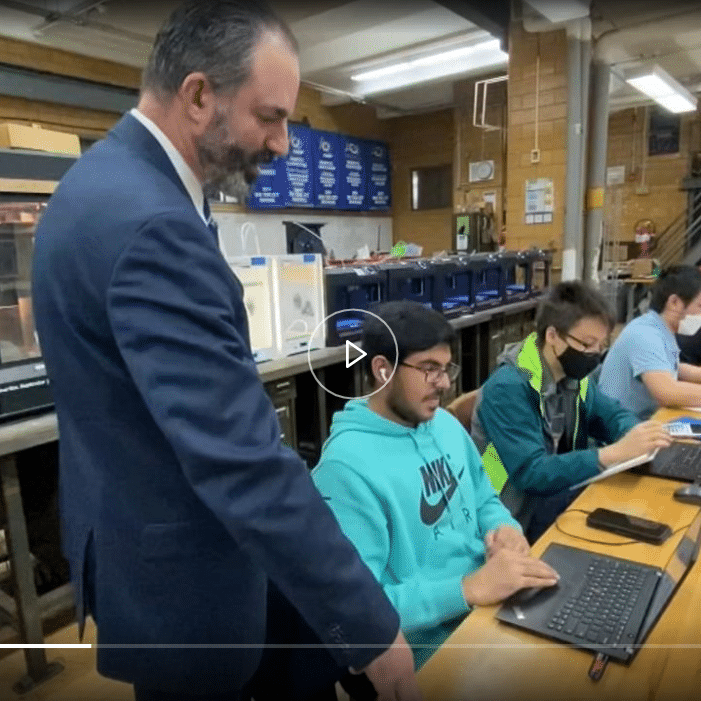 NY1 on Brooklyn Tech's Centennial
In anticipation of January 1, 2023 marking 100 years since Brooklyn Tech received its charter, a NY1 News crew recently paid Tech a visit. Since its first graduating class back in June 1923, Tech has grown into a powerhouse of public education. Ten years after its founding, Brooklyn Tech moved to its present massive building, built to serve 6,000 students. "It is a magical place, and I don't think it can be recreated today," notes principal David Newman. See how Tech has evolved from its early days, when five majors were offered, to now offer 18 majors from Mechatronics and Robotics to Law & Society, Environmental Science, and Software Engineering.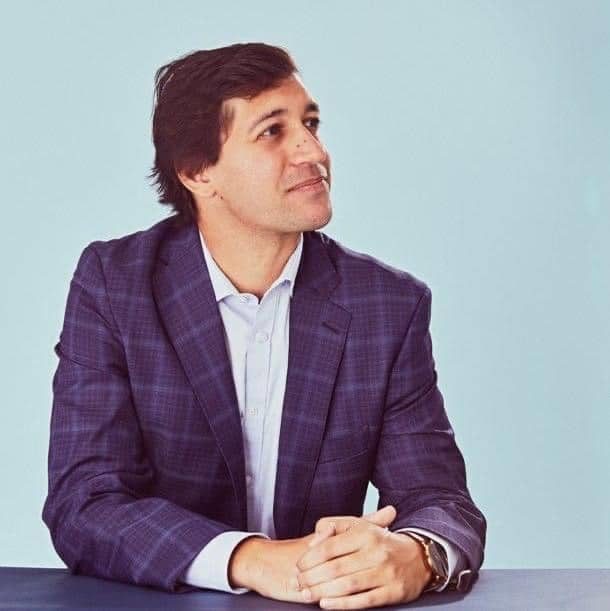 Black Boomer Besties from Brooklyn Podcast
Two Class of 1980 reps have a new podcast! Their 45-year friendship started at Tech so Dr. Leslie Osei-Tutu '80 (née Pooser) and Angella Fraser '80 made sure to do their podcast photoshoot by Tech in Fort Greene Park, with Angella flying in from North Carolina. As Angella puts it, "We are just two Brooklyn-bred besties inspiring folks to live life fully, no matter their age." Their friendship has extended from Tech through the Ivy League, medical school, marriages, divorces, parenting queer children, life-threatening illness, triumphs, and more. Each week, Leslie and Angella aim to push against boundaries in love, culture, careers, faith, politics and outdated assumptions about women of a certain age. Available on most podcast platforms.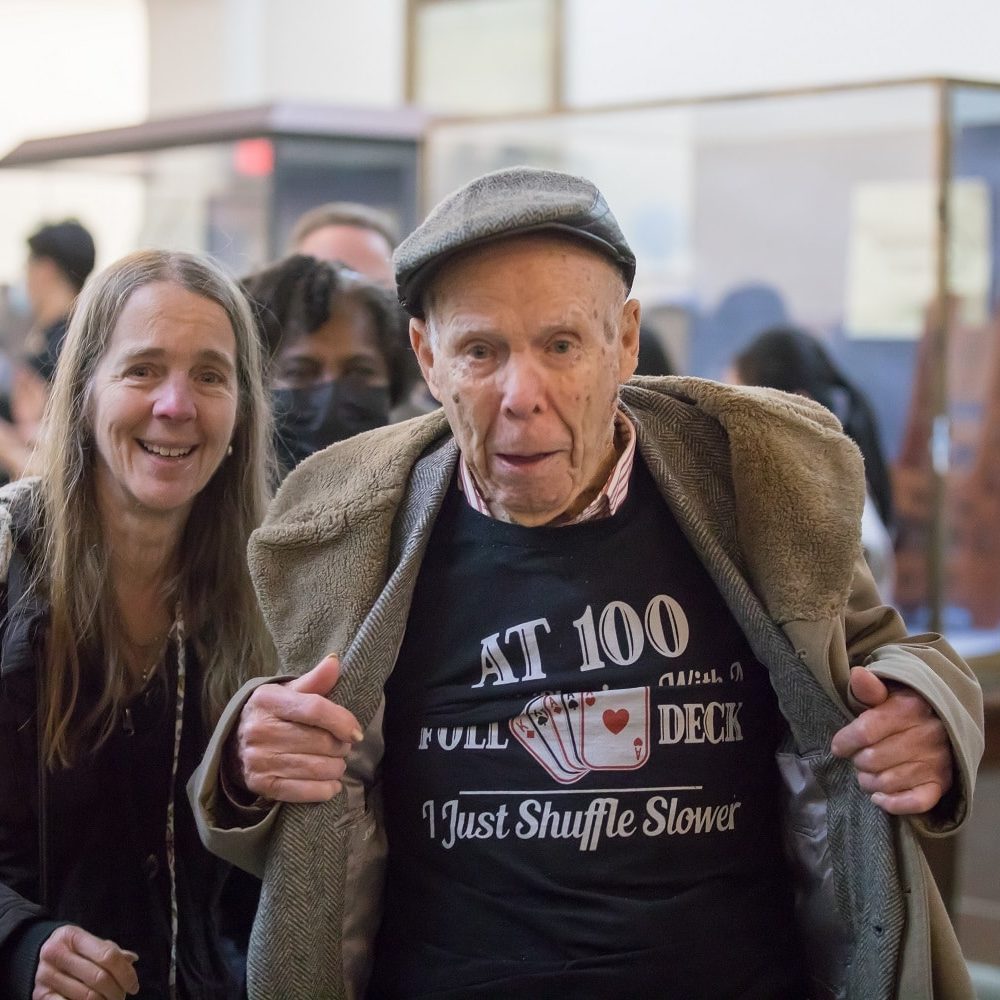 Walter Ness '39 peacefully passed in his sleep at age 102, last Thursday, December 8th. Walter was our oldest known alumnus and attended every Homecoming, most recently in spring 2022. Walter, who celebrated his 102nd birthday on Thanksgiving, was living on his own and still driving up to the end. When he turned 100, Walter received three WWII service medals that were 75 years overdue. To celebrate his 100th birthday, his town declared a Walter Ness Day. Walter's family is generously directing donations in his memory to the Brooklyn Tech Alumni Foundation. (Indicate Walter Ness '39 in the tribute line.)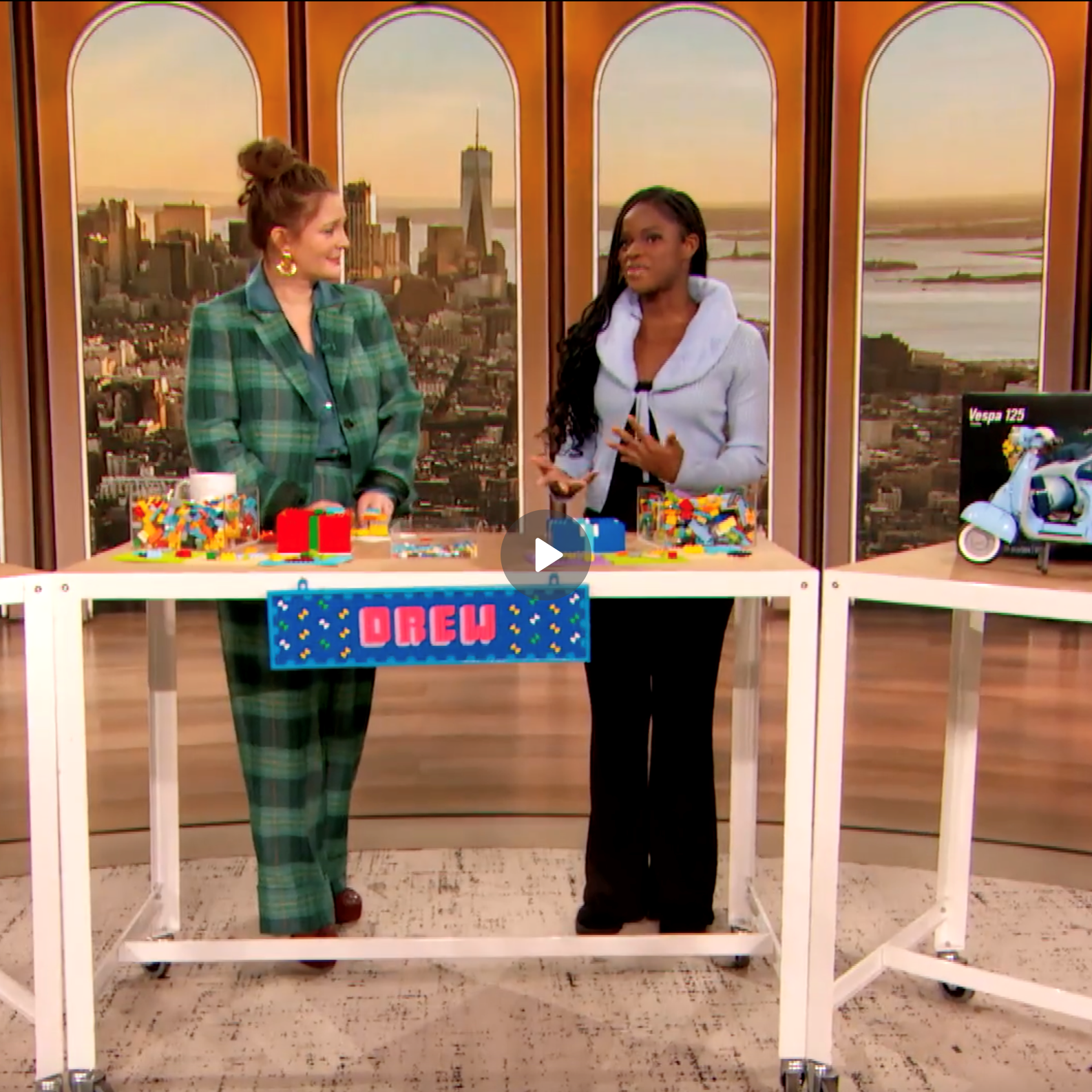 'Drew Gooder' Hazel Ekeke '23
A first-generation Nigerian-American, Hazel Ekeke '23, who works as a Just Ask Me Peer Health Educator for Children's Aid and started Mission4Moms, a sliding-scale babysitting enterprise, was featured as a Drew Gooder on "The Drew Barrymore Show." On the show that aired nationally on CBS on December 8th, 17-year-old Hazel discusses her aspiration to become a women's health nurse practitioner and motivation to give back to her community — and receives a surprise, as well. Watch the heart-warming segment.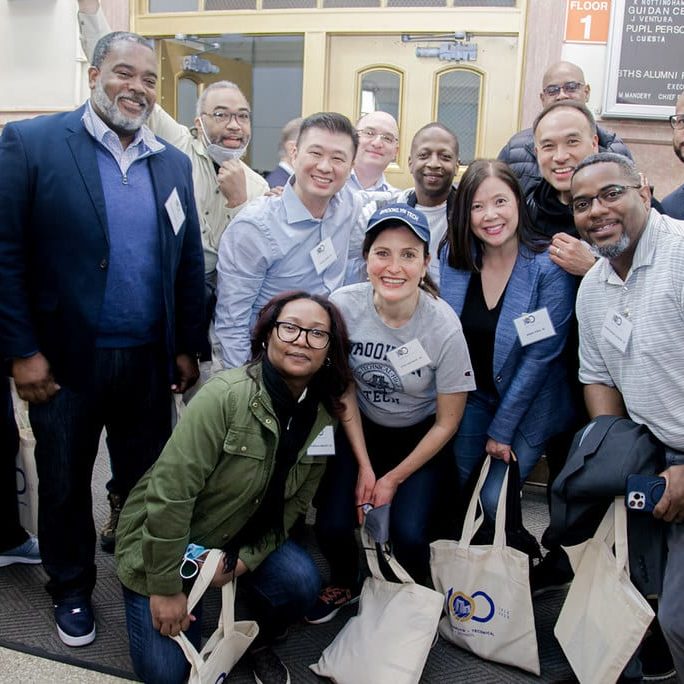 This event is at capacity. Registrants will receive confirmation details soon! Participants will share their experiences in and out of Tech with our current students. The Alumni Foundation will be hosting breakfast and lunch giving them a chance to network with peers and friends.
Date & Time:
Wednesday, January 4, 2023
Save the Date for Homecoming 2023! You asked for it and we're bringing back the Friday Night Cruise. Connect with fellow Technites at a host of exciting events as we celebrate anniversary classes ending in 3 and 8 and members of the Diamond Club (Classes of 1972 and earlier). The Brooklyn Bridge Marriott is offering discounted rates for Brooklyn Tech alumni.
Date & Time:
March 24-25, 2023