Pathways to Future Careers
It should come as no surprise to alumni that their alma mater is forging new pathways to keep our school's status as the nation's leader in science, technology, engineering and math (STEM) education and student achievement. Our Electrical and Software Engineering (ESE) programs are taking action to meet the demand for future innovators and productive contributors to American society.
The vision of Schools Chancellor David C. Banks is "that each and every one of our students graduates with a plan and a pathway to a rewarding career, long-term economic security, and equipped to be a positive force for change in our communities and our city." This aligns with Tech founder Dr. Albert Colston's 1918 goal of "preparing young men for the workforce."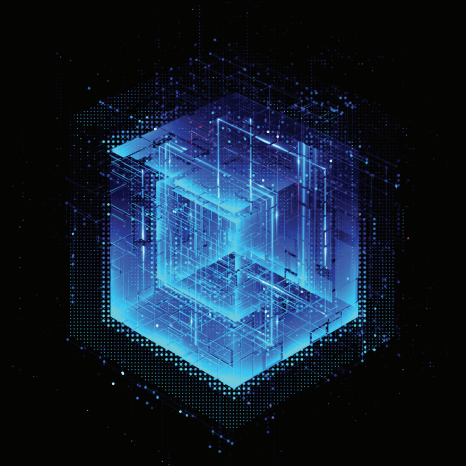 Tech's solution remains a robust course offering within the majors system, continually modified based on industry trends and data.
Some givens stand at the forefront. Fact: most industries will require employees with some knowledge of computer science. Along with obvious hightech fields like artificial intelligence and enterprise software, Forbes' Technology Council listed these industries in need of programmers: government and social services, agriculture, education and even "traditional industries." The Bureau of Labor Statistics projects a 12% growth in the IT industry by 2028. Job titles will include developers, database developers, dev ops engineers, full stack developers and security.
Mindful that high school students who take Advanced Placement (AP) computer science (Java) are eight times more likely to major in computer science in college, we are growing through expansion of computer labs and increased hiring; faculty has doubled in just five years. Software engineering is the most sought-after major in the school; demand for seats exceeds supply.
A robust course offering taught by the best educators paying it forward. 
There are significant efforts towards inclusivity, equity, and access. External supplemental education organizations like Girls Who Code, which has a chapter in house, and AllStarCode, a program for young men of color, address some of the inequities in the demographic makeup in computer science. As a result, we are recipients for three years in a row of the College Board AP Computer Science Female Diversity Award for closing the field's gender gap.
The lodestar of our program's trajectory: a network of the best educators paying it forward to future generations through teaching. Many electrical and software engineering department faculty hold degrees in electrical engineering, computer engineering or computer science. Our teachers bring work experience from across the industry, including Goldman Sachs, Harris Corporation, Audible Inc. (an Amazon company) and Standard & Poor's. Specialized high school backgrounds loom large on our team, with six graduates from Tech, Stuyvesant, Bronx Science, and Staten Island Tech.
We create opportunities for students by mandating that all sophomore students take AP Computer Science Principles (AP CSP), the equivalent of a college first-semester introductory computing course.
Our major's classes provide foundations in Java, Python, HTML 5, Cascading Style Sheets (CSS), JavaScript, PHP server-side programming, transistor logic, circuit building with microcontrollers, data security, security architecture and SQL. To accommodate such a breadth, the major has four semester-long intensive courses: Web Development, IT Infrastructure, Data Warehousing and Analytics, and Cyber Security.
Augmenting this robust sequence are internship experiences with companies like Amazon, Con Edison, and Deutsche Bank. We guarantee that our students graduate having had opportunities to encounter engaging and relevant problems.
Tech is enormous, as you know from having walked these halls as students. Our programs must adapt to scale with increased enrollment so we can continue to meet future technology-driven trends. As large as Tech is, we can nimbly adjust to whatever the future brings, because at Tech we thrive the most when presented with the toughest problems. It is a running constant that we are Technites, and we will always rise to the challenge of the moment.
Rosabeth Eddy, an assistant principal, supervised Tech's computer science and engineering program for several years.
Stay Informed
Get the latest Brooklyn Tech alumni news and updates in your inbox.
All TechTimes Stories
TechTimes Fall 2022
TechTimes Fall 2023