Researches human-robot interaction to help children with autism and learning disabilities
Completed undergraduate degree in one year, aided in part by BTHS advanced placement courses
BTHS major: software engineering
Wunderkind: Rebecca completed 108 credits in her first semester at Long Island University to earn a computer science bachelor 's degree. That spring, she earned a master's. LIU hired her as an adjunct professor teaching eight courses (several of which she designed), then as assistant dean for research.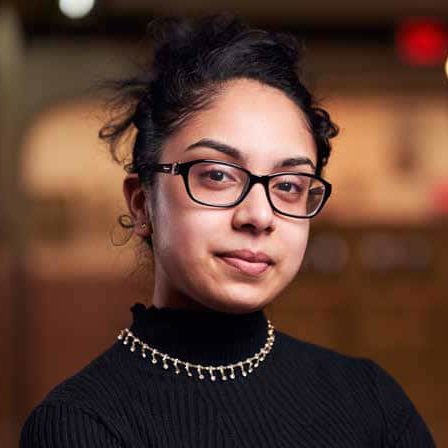 It started at Tech: My introduction to robotics and mechatronics was through the robotics team.
Yale research: how robotics can support socially taught skills like emotion recognition and adaptive learning. "Research on robots as tools for autism therapy shows increased engagement, increased levels of attention, and more appropriate social behaviors when robots are part of the interaction."
Career aspiration: to become a full professor, supervising research and developing curricula.
Reconnect!
See what your classmates are up to, update your information to get the latest alumni news & event info, let us know what you're up to and more.
The Brooklyn Tech community mourns the loss of Edward A. Feiner '64 who passed away on July 1, 2022 from brain cancer.
more