Technology Professional
It's an old story: not a lot of women in the technology sector. Hooked by Tech's introductory computer science course, Radhika Kalani signed up to major in software engineering. The first day, "There were maybe five females in a class of 100. I thought, I'm not sure I'm in the right space."
But one of those five approached her with support, and "I thought, OK, why not, I'm passionate about this. I want to see where it goes."
It has already gone far for Radhika, now two years out of college. She is a product owner and business analyst at Blackstone, the world's largest alternative asset manager. (A product owner in a technology business manages the product development process to ensure that stakeholders' needs are met.) Radhika's work involves automating the financial calculations that help keep Blackstone's myriad funds humming.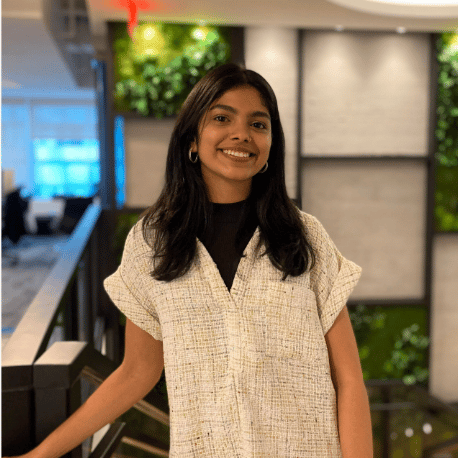 Studying computer information systems at Baruch College, Radhika had landed a Blackstone internship that led to her current job. Along the way she cofounded Global Girlhood, an online community for empowering women.
An entire career lies ahead, its exact path not yet known. But Radhika has set her goal: "Being able to help people through technology."
Stay Informed
Get the latest Brooklyn Tech alumni news and updates in your inbox.