Tatia Mays-Russell '84 – A Pioneering Woman in the Big Leagues
How's this for a résumé?... Brooklyn Tech, Cornell, Wharton.
Those are the credentials Tatia Mays-Russell '84  brings to her high-powered job in a realm where African-American female senior leadership is virtually non-existent: the world of Major League Baseball.
As chief financial officer of the Major League Baseball Players Association – MLBPA, the ballplayers' union – she is one of only a few African-American women holding a C-suite level position in the sport.
A self-described "gear head," Mays-Russell is in her third finance position in professional sports, but don't pigeonhole her: she started out as a materials science engineer, and for more than ten years developed strategies and worked on high-profile initiatives for New York's Metropolitan Transportation Authority.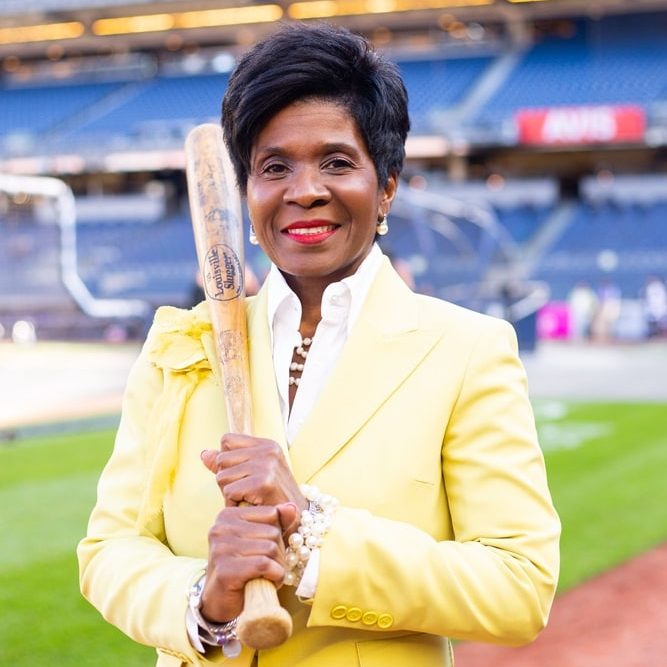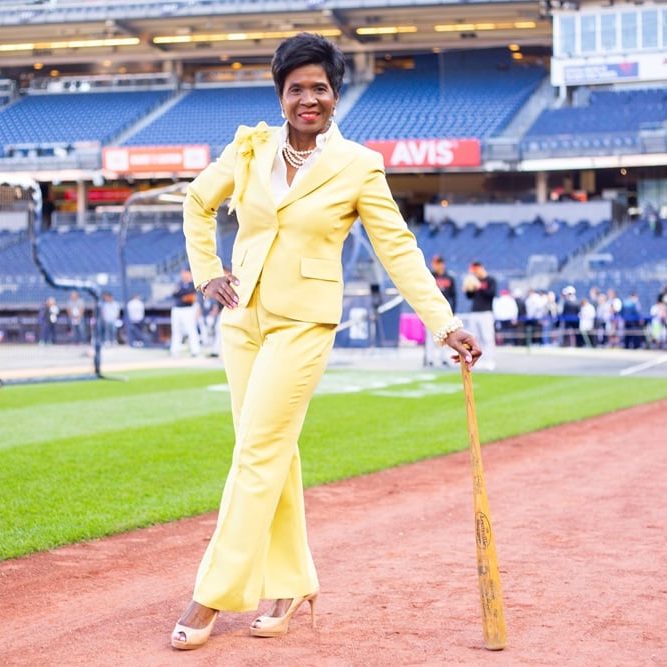 And, she candidly admits, she's more into the numbers about operating an efficient organization than she's into the players' on-field stats.
Water cooler chatter in the MLBPA office presents something of a challenge: "What happened on the field last night? I probably didn't see that game," she concedes. "I would likely have more interest in how we did at the gate."
But, she hastens to add, "I've developed a huge appreciation and love for the game, the players, and the fanbase."
So there she is every day, fielding calls from agents for the sport's top players (and sometimes the players themselves), handling licensing and royalty distributions to athletes, overseeing investment, tax, and accounting for the union, automating its finances and workflow, and redefining the CFO role into a more strategic function as MLBPA grows and professionalizes.
The union's latest growth arena is also one of her newest passions and responsibilities: helping to transition the game's 5,500 Minor League players into MLBPA's union operations. Most of them have been historically low-paid, earning less than $5000 a year, and from varied backgrounds including Latin America.  In September 2022 they unionized, joining the MLBPA, and last March the union negotiated the first collective bargaining agreement in minor league history.
Already the newly unionized young players in the farm system are reaping financial benefits from their affiliation:  Salaries for all minor leaguers doubled under the new agreement.
The expansion quadruples the number of athletes for whom Mays-Russell provides financial stewardship. Many of those young prospects who eventually make it to the big show will earn substantial money from licensing and marketing deals. Mays-Russell oversees the financial end of that MLBPA business for the players, and she makes it her business to support not only the celebrity superstars but all players.
It's a long way from the lab bench at GE Plastics where Mays-Russell started out, developing high-temperature formulations for airplanes and automobiles after studying polymer science at Cornell's engineering school.
A stint in business development for GE sparked the discovery that she preferred problem-solving and working with people over working with chemicals. So it was off to Wharton for a master's degree in business, and a career pivot into management consulting.
Then, a surprise twist: while helping a sideline family sports business, she identified a startup opportunity with the Women's National Basketball Association (WNBA). The young league needed additional financial acumen to drive its growth, and before long Mays-Russell was a senior director introducing analytics and systems to fuel the expansion.
She later joined Scholastic, the publishing and media company, as vice president overseeing strategic planning and development, reporting, and financial performance. But sports finance resurfaced when she became the National  Lacrosse League's first chief financial officer.  Always with an eye toward new challenges and experiences, Mays-Russell next took an opportunity to drive strategic initiatives for New York's MTA and New York City Transit – another start-up role.  Her mission there: use data and an analytic approach to drive operational efficiency.
Around that time, MLBPA's first-ever African-American executive director, ex-player Tony Clark, was looking to strengthen his leadership team with an eye toward diversity. He and his chief operating officer, Xavier James, brought Mays-Russell onboard. She started in July 2020, amid the pandemic, and has been expanding and advancing the MLBPA's financial operations and functionality ever since.  She credits the two men with giving her the opportunity to drive and lead change in baseball.
One place you may not see Mays-Russell is at the glamor parties and showcase events that pepper the sports calendar. She's putting all her time into building a best-in-class finance team and operation for the MLBPA. "What I'm most interested in" she says, "is 'how are we going to make this work?".
"I am keenly aware of the unique opportunity my role brings to baseball.  I've had good fortune, but I was also prepared," she adds. "I start each day with a prayer of gratitude and thanks."
Stay Informed
Get the latest Brooklyn Tech alumni news and updates in your inbox.
Jeanine Basquiat Heriveaux '85 was a Brooklyn Tech student when Jean-Michel Basquiat, her big brother, made it big in the art world. Now she and her sister, co-administrators of the Jean-Michel Basquiat Estate, are taking visitors inside a new exhibition of more than 200 rarely shown paintings, drawings, and objects
more