Tech Centennial Banners Fly High in Downtown Brooklyn   
In honor of Tech's Centennial, downtown Brooklyn is festooned with Centennial banners.
The Brooklyn Tech Centennial logo and the design program, including these celebratory banners, were designed by Signe Kaljurand. If you visit the Atlantic Terminal, Barclays Center or Fulton Mall in Downtown Brooklyn be sure to check out them out!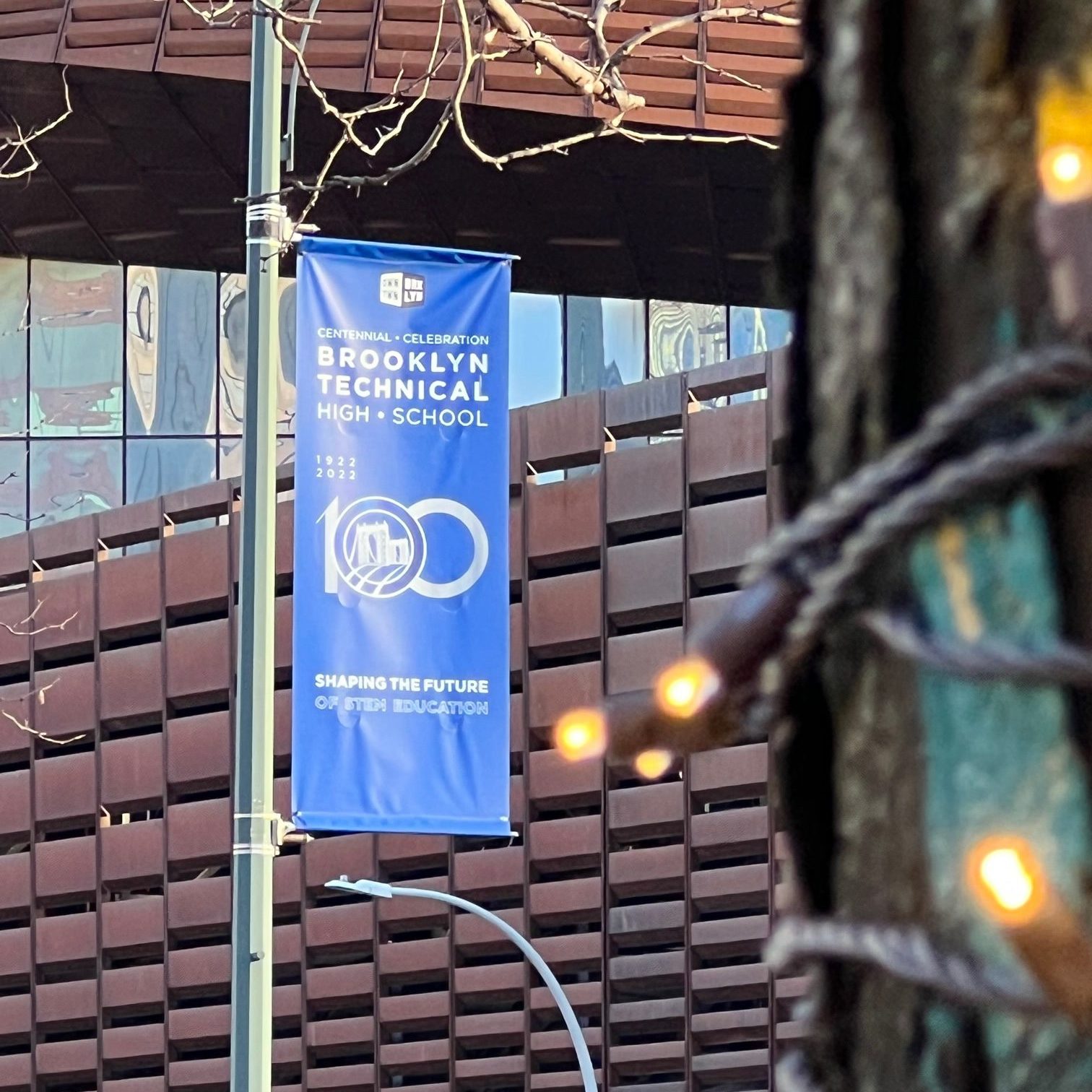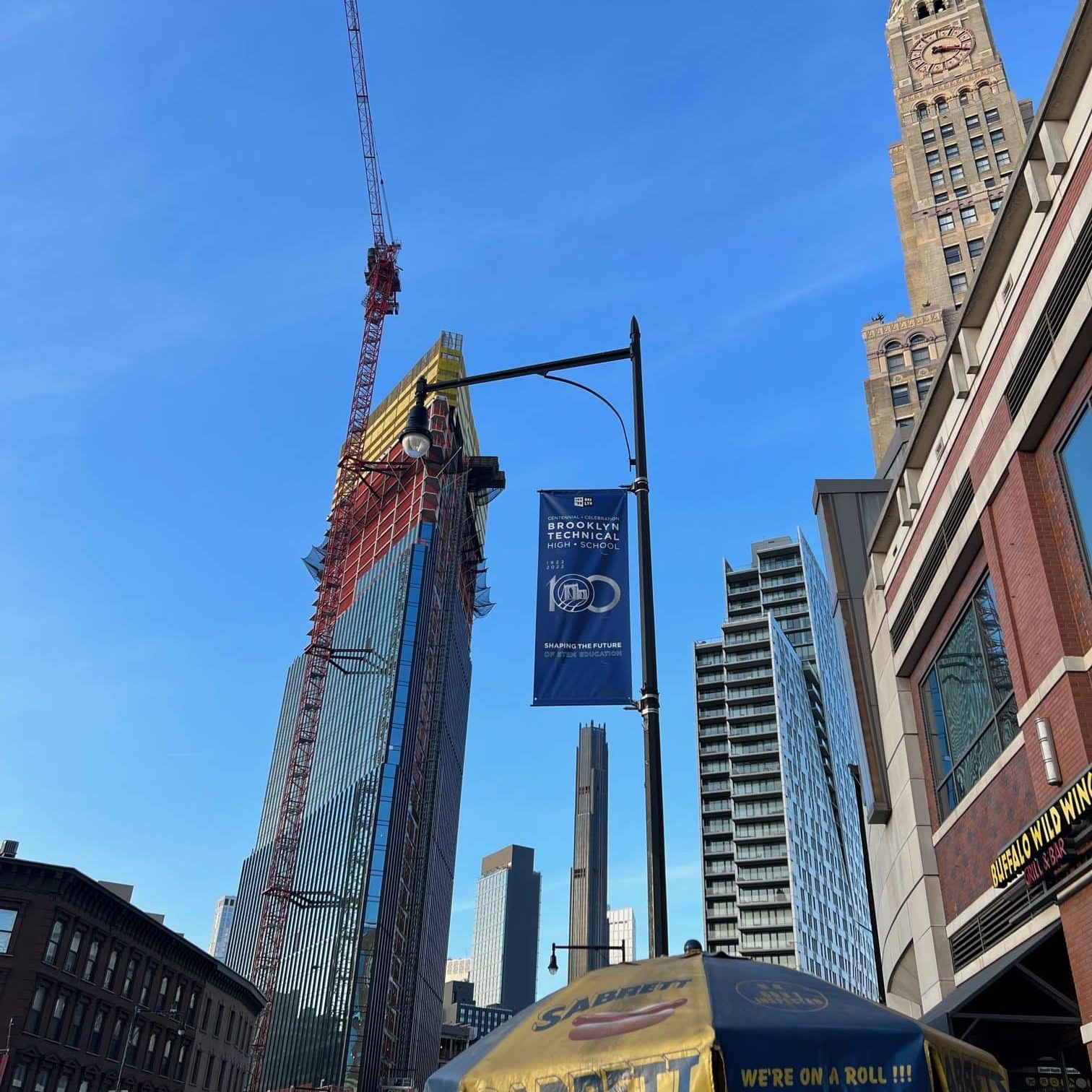 Stay Informed
Get the latest Brooklyn Tech alumni news and updates in your inbox.
George L. Van Amson '70 has been named by Columbia College as the recipient of the 2023 Alexander Hamilton Medal, the highest honor awarded to a Columbia College community member.
more