Tech Centennial Banners Fly High in Downtown Brooklyn   
In honor of Tech's Centennial, downtown Brooklyn is festooned with Centennial banners.
The Brooklyn Tech Centennial logo and the design program, including these celebratory banners, were designed by Signe Kaljurand. If you visit the Atlantic Terminal, Barclays Center or Fulton Mall in Downtown Brooklyn be sure to check out them out!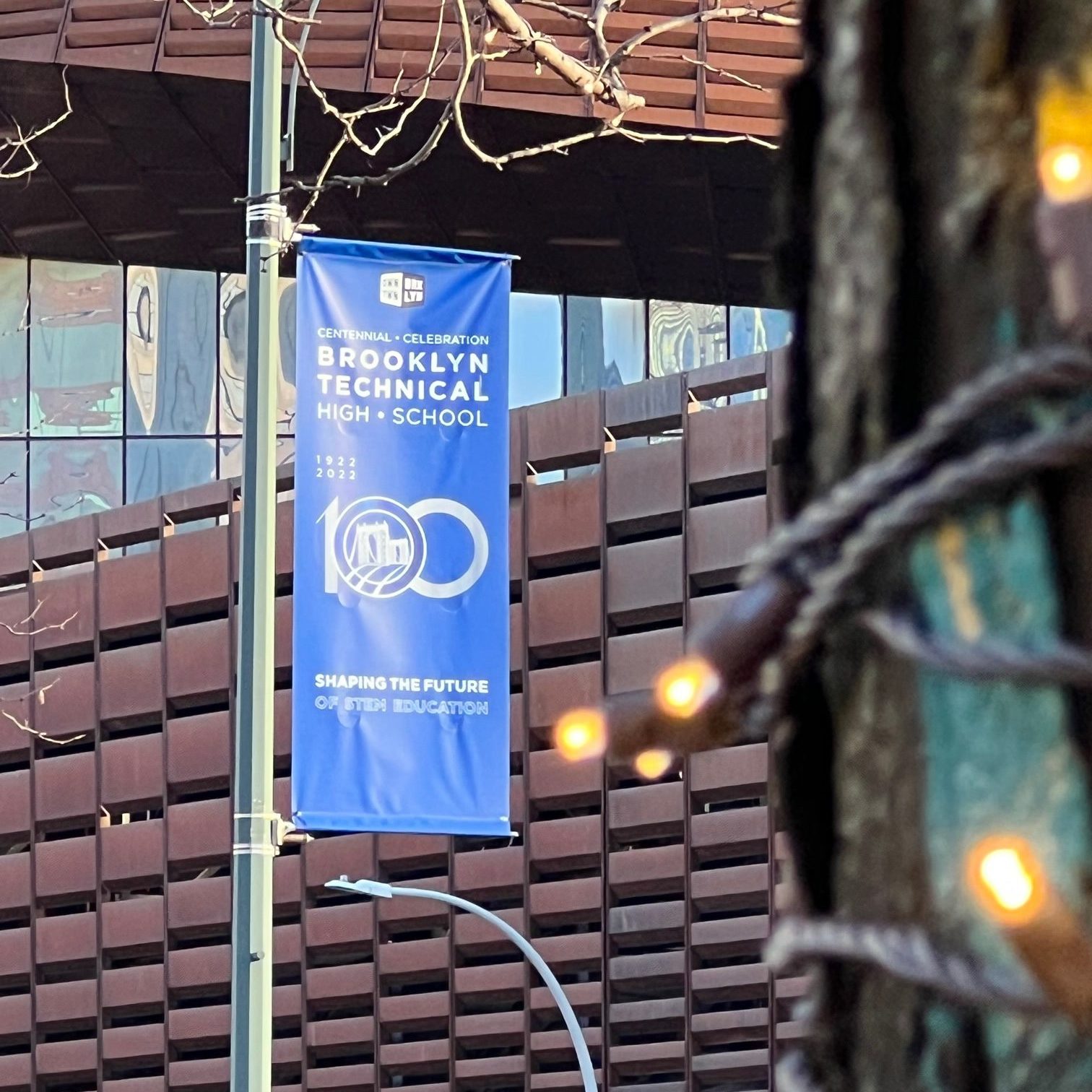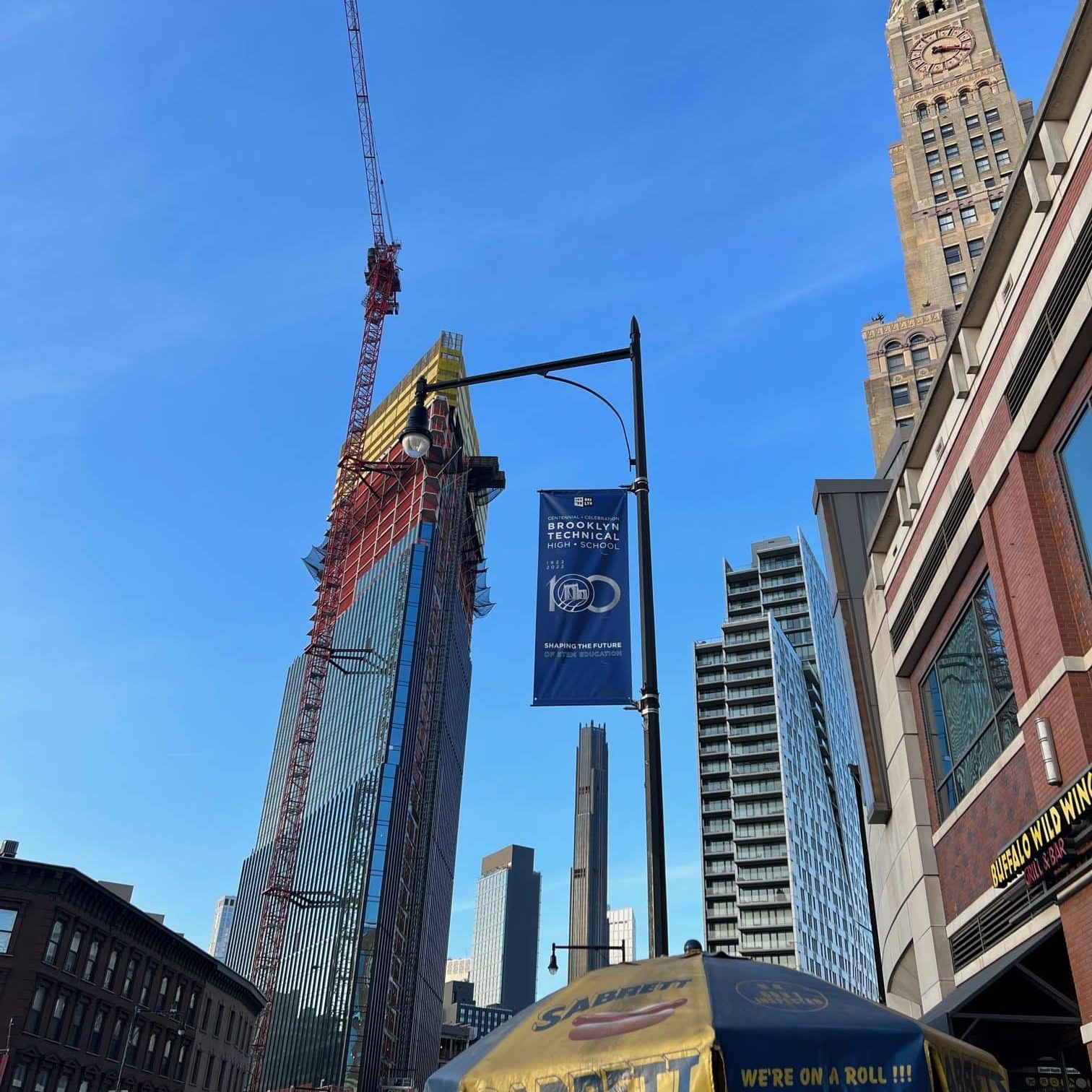 Stay Informed
Get the latest Brooklyn Tech alumni news and updates in your inbox.
Well-known education scholar Dr. Christopher Emdin '94 is joining the University of Southern California Rossier School of Education as the Robert A. Naslund Chair in Curriculum and Teaching.
more