All in the Family: The Five Fongs
Sai So and David Mook Lynn Fong, émigrés from postwar China via Hong Kong, valued education above all.
Settling in America, they sent five children to Brooklyn Tech.
David, a teacher before emigrating, worked long hours – as a waiter and then an OTB branch manager – in the United States. It was Sai So who tended to the home and children, making sure that each sat down at the kitchen table to do their homework every afternoon.
In honor of Sai So, Dean K. Fong '68 and his wife Linda Lee have created a fund to support female student researchers at Tech.
"My mother wanted her daughters to have the opportunities that she struggled for and was denied in China," Dean Fong recalled recently. "Whatever opportunities my brothers and I got, they had to get too. She would tell the girls, 'You've got to be better than the boys because they will get opportunities you might not get.'"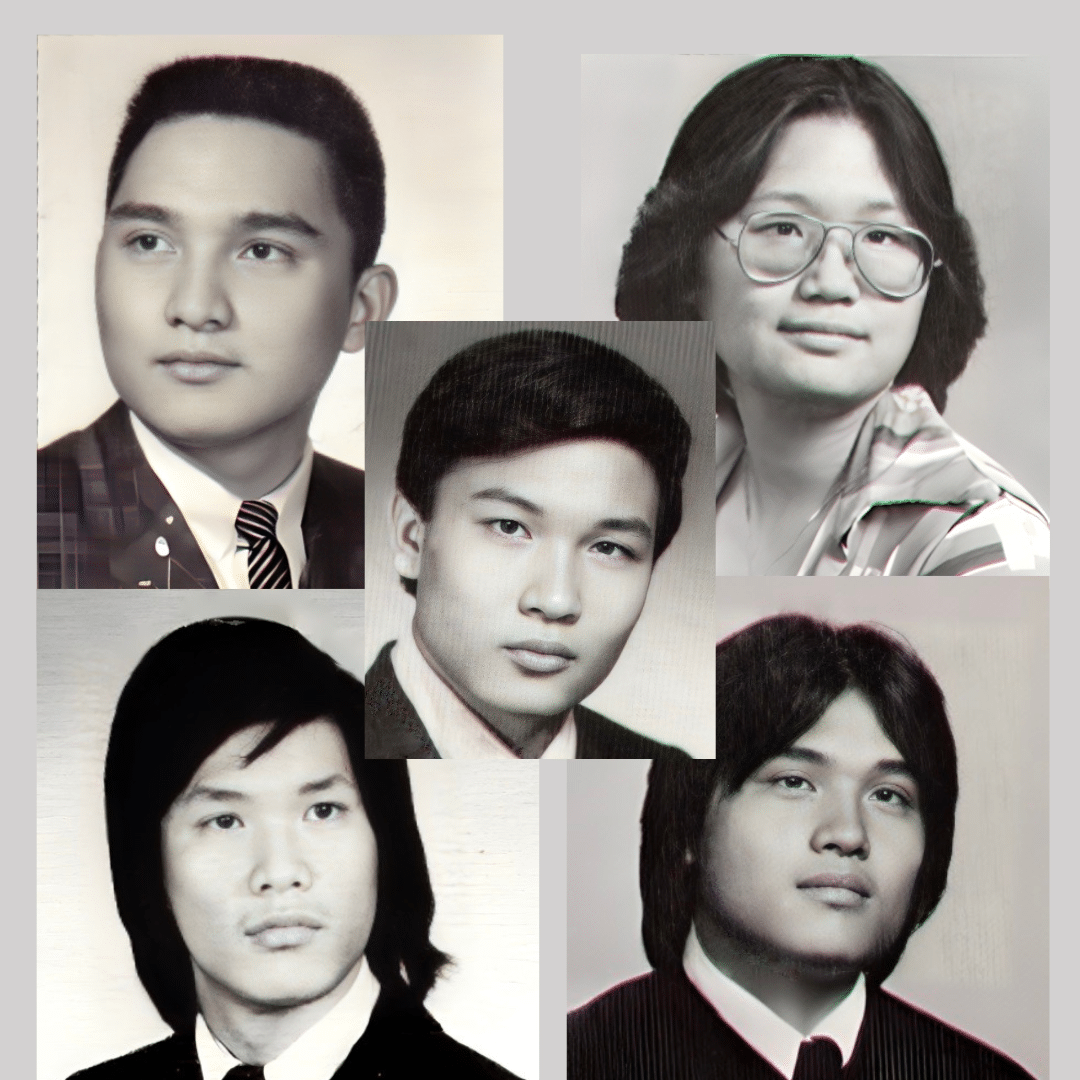 (c.) Dean Fong '68, (top l.) Koke K. Fong '66, (bottom l.) Ken L. Fong '71, (bottom r.) John K. Fong '77, and (top r.) Jane Fong '78. 
The Fong and Lee Foundation Research Stipends will award grants of $2,500 each to four Tech seniors in architecture/engineering, business, law, and medicine (sciences). Preference will be given to young women of Asian descent who would be first in their family to attend college. The grant program will run five years, for a total of $50,000.
"This is only a stepping stone," Dean told TechTimes. "We want to tell the students, 'we'll be there – we can help you.'"
Toward that end, he plans to meet the student recipients, exchange contact information, and offer to be a mentor as they complete their Tech education and move on to college next fall and beyond.
Dean became a successful attorney. Koke Fong '66 was an architect before moving into real estate, banking, and business. Ken Fong '71 was a business executive. John Fong '77, a physician, practiced medicine and then transitioned into the healthcare insurance industry as an executive, currently with Blue Cross- Blue Shield. Jane Fong '78, also a physician, is vice chair of pediatrics at BronxCare Health System (formerly Bronx-Lebanon Hospital).
There could  have been a sixth Fong at Tech: An older sister reached high school age before Tech began accepting young women.
It's not known for certain that the five Fongs hold the record, but the Alumni Foundation knows of no family with more Technite siblings. If you know of one, tell us at techtimes@bthsalum.org
Stay Informed
Get the latest Brooklyn Tech alumni news and updates in your inbox.
Master's degree; New York State Professional Engineer. Projects included Lunar Landing and Take Off simulator, Atlas inertial guidance system. My marriage in 1960. The birth of my daughter and son. The birth of my grandchildren. Celebrated my 90th birthday in February. My wife and I volunteered at MOMA and the…
more