The bright lights dazzle. The vast stage beckons.  State-of-the-art sound rings with clarity through the majestic 2,968 seat twin-balconied auditorium, larger than any Broadway theater.
In a setting like that, could the performances be anything less than spectacular?
No, they could not. Brooklyn Tech's performing arts program is a sprawling powerhouse where hundreds of students sing in, emote in. and stage a robust lineup of high-quality musicals, plays, and concerts.
In Broadway terms, this show is a hit. So much so that talented teenagers are spurning acceptances to LaGuardia, the city's preeminent performing high school, for the twin benefits of Tech's stage opportunities and rigorous science-engineering academics.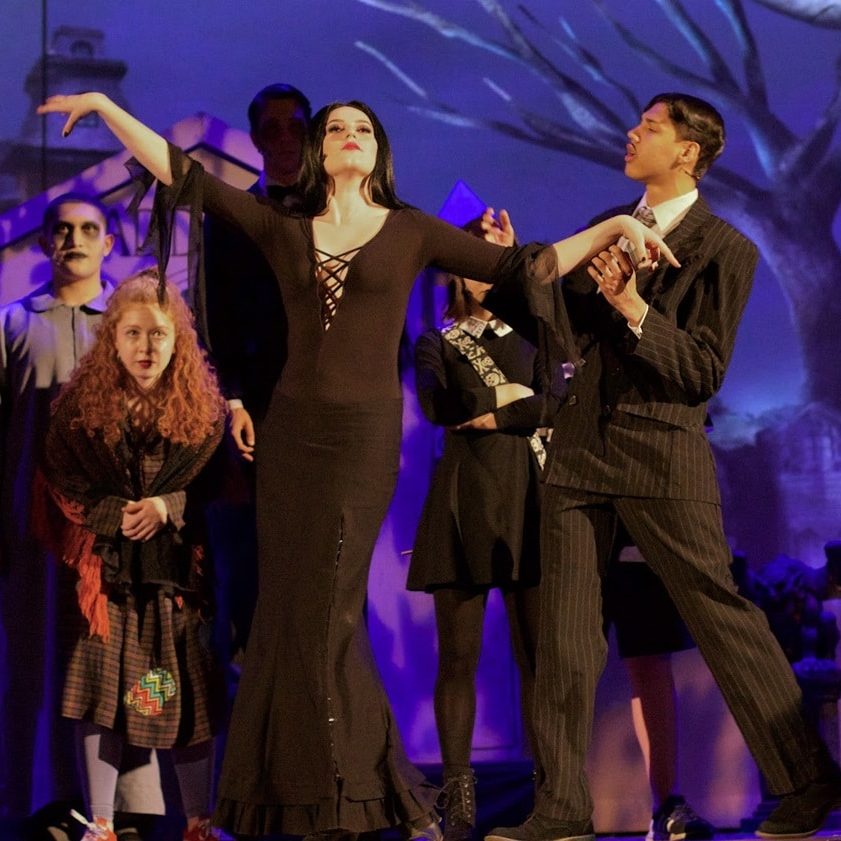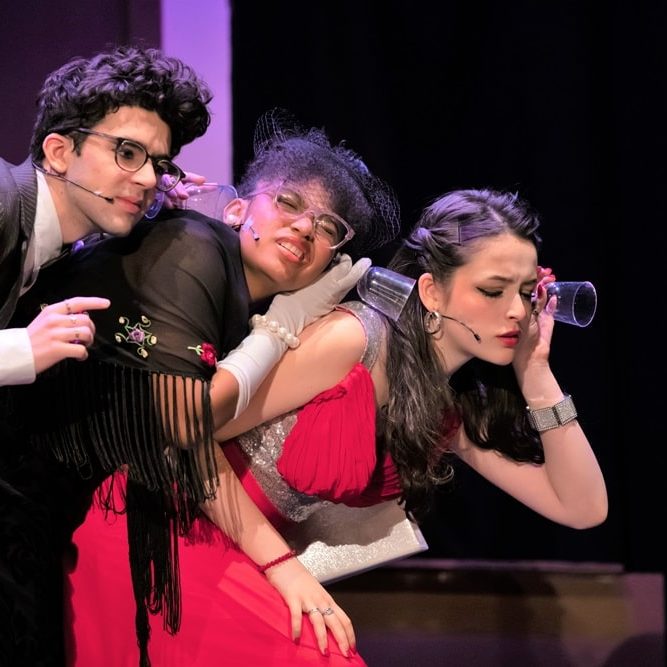 Vaishnavi Venkatesh is one young woman who did just that. "I can play music and build circuits in the same day," says the mechatronics major/violin virtuoso. In two years she has performed on the Tech stage six times, tackling not only the classical canon's most challenging pieces but original compositions by fellow music students, while excelling in the classroom. Choosing Tech over LaGuardia was "kind of a no-brainer," she says.
It's a combination other high schools can't match: an unparalleled STEM (science, technology, engineering, mathematics) curriculum plus an arts program rivaling the city's best. The chance to be, as Principal David Newman calls them, "renaissance people."
"Because of our robust music and theater programs we are really a STEAM school in disguise," says Gus Trombetta, referencing the trend of enriching STEM with art. Trombetta is Tech's assistant principal of visual and performing arts – a position created just last year in another sign of the program's expanding presence.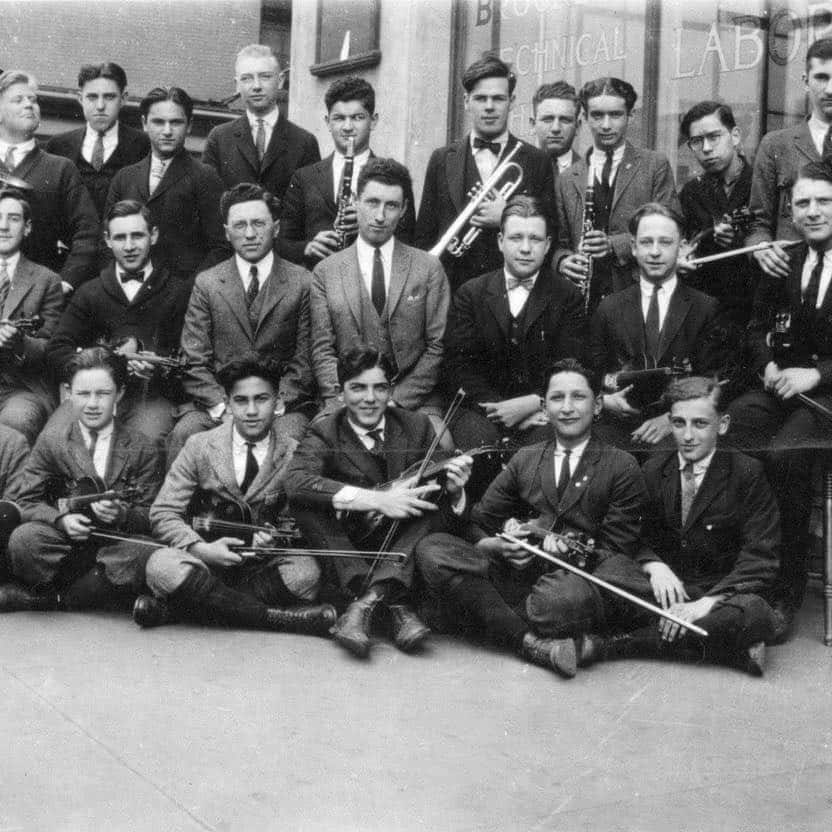 The program dates to the 1970s under direction of teacher Alice Timothy, followed by Susan Palmeri. The baton was handed in the 1980s to Jim Di Benedetto '71, in addition to his football coaching duties. At that point, he had never seen a Broadway show.
Gradually he grew the program, generated new funding, and attracted a following. Before long, he recalls, "A huge amount of talent started coming into the building."
After stints by teachers Geraldine LaPierre and Cory Fischer,  Di Benedetto's old role is now filled by two of his proteges: theater director Edwin Velazquez '90, and band leader DeShawn Withers '00.  Today, some 600 students – roughly one in ten Technites – take part. Students from all 18 majors participate – as performers, set designers and builders, and stage crew. There are multiple choral recitals, concerts by bands and four levels of orchestra, plays, and musicals – Sweeney Todd, Hairspray, A Midsummer's Night Dream and Clue among past productions. The chorus has performed at Carnegie Hall.
It all unfolds on a recently upgraded stage and orchestra pit in the iconic auditorium, gleaming after a recent renovation that upgraded the sound system. Stepping onstage in a professional-level setting, students say, motivates them to outdo themselves. Many of  them have gone on to success as actors, singers, musicians, and technicians.
Professional singer and music teacher Cindy Hospedales '02, a graduate of the chorus and two musicals, says she learned "a high standard of excellence in approaching music that sticks with me to this day." Former TV news reporter Jeanine Ramirez '88, a star of Bye Bye Birdie in 1986, says, "Being on stage in that grand auditorium taught me how to command presence."
To thrive in a large school like Tech, students need to find a niche. The program is that home for many. "We're like a small family," band leader Withers says.
But the program benefits the entire school, and not just from the enjoyment of the performances. Middle school students are invited to attend performances, in hopes some will be dazzled and take the admissions test. Velazquez says the program's prominence "says something about how we are a well-rounded school. There's something for everyone."
And Vaishnavi, the violin-playing mechatronics major, is reaping a benefit from choosing Tech's engineering-music combo: her offstage, in-classroom performance earned her a software development internship for a major global consulting firm. "It's a job I would not have gotten from another high school," she says.
I can play music and build circuits in the same day.
Vaishnavi Venkatesh
The Next Act
A growing music and theater curriculum adds academic backbone to the program, including advanced placement music theory. In drama class, professional actors come in to workshop student-written scenes.
What's next? A professional-level recording studio is scheduled to open this fall on the ninth floor next to the old WNYE radio studio, for teachers to enhance the curriculum and students to record their college audition pieces. And, perhaps next fall, a new academic major: Audio Engineering and Music Technologies. Students completing it will earn professional certifications in sound engineering.
The Alumni Foundation administers the Peter Adam Levine '89 Memorial Scholarship for Outstanding Achievement in Arts and Theater. This year's recipient was Matthieu DeRobles, who was stage manager at Tech. He now studies technical theatre and computer science at Hunter College.
Make a gift to support programs like the Brooklyn Tech's Performing Arts Program.
Stay Informed
Get the latest Brooklyn Tech alumni news and updates in your inbox.
Homecoming 2023 Survey Homecoming 2023 Survey "*" indicates required fields We need your help making Centennial Homecoming 2023 as inclusive as possible…Have you attended an in-person Homecoming?Choose one Yes No If so, which year(s)? Did you participate in Virtual Homecoming 2022?Choose one Yes No Do you want a virtual option…
more